BlueSound Wireless Sound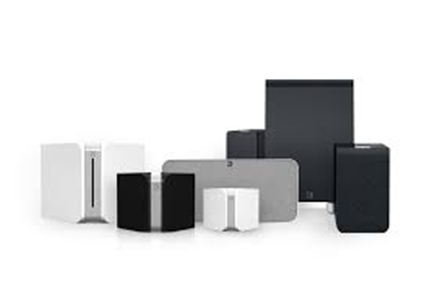 BlueSound Vault, Node, Power Node
BlueSound; developed by the team who brings you NAD Electronics & PSB Speakers; is the answer for those who have a love of music and covet accurate sound reproduction.
The BlueSound system brings together the ease-of-access many of us desire these days, allowing you to quickly access music available through various online music streaming services as well as your own music library. The difference between this solution and many other popular systems is that sound quality is not sacrificed in the name of a user interface.
Have your own music collection in the form of CDs that you want easy access to? No Problem! Unlike other streaming music systems, BlueSound offers an appliance-like box that allows you to easily record and store all your CDs.
Whether it's a complete music solution with CD storage or a wireless self-contained music player & speaker, Stereo Types has your Bluesound music system .
Call Stereo Types today at 804-217-8970 or 434-973-8820 to schedule your Bluesound audition 's premier audio, video & technology showroom.
For a needs assessment with one of our system consultants, fill out the form on this page or contact us today!
[contact-form-7 404 "Not Found"]