JL Audio Home Audio Subwoofers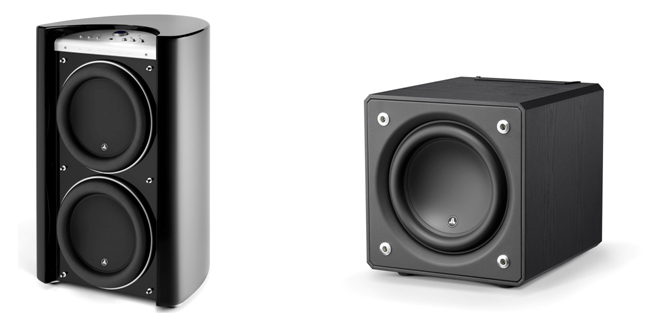 JL Audio Gotham and JL Audio E-Sub 110
JL Audio, the leader in car stereo subwoofers for more than 20 years has quickly become the industry reference for other speaker manufacturers to mimic.
JL Audio powered subwoofers are designed and built to achieve unprecedented performance in all those areas within reasonably sized, beautifully crafted packages.
From the infamous JL Audio Gotham to the new affordably priced E-Series, JL has all levels of performance and budget covered.
Stereo Types is one of the few places you can actually go to and experience JL Audio Home Subwoofers.
Call Stereo Types today at 804-217-8970 or 434-973-8820 to schedule your JL Audio Home Subwoofer audition 's premier audio, video & technology showroom.
For a needs assessment with one of our system consultants, fill out the form on this page or contact us today!
[contact-form-7 404 "Not Found"]