Sony & Sony ES Electronics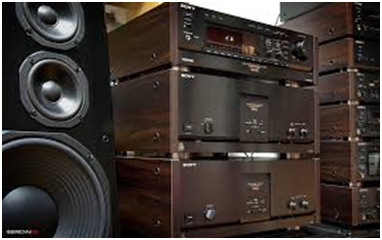 Sony continues to quietly produce some of the finest quality mid & hi-fi electronics you can buy.
Stereo Types offers both the standard Sony line as well as the premier Sony ES series of product.
For clients who are looking for rock solid build quality and value, Sony's standard series of Receivers, Tuners and Blu Ray players offer a worry-free solution. And while Stereo Types has expert, knowledgeable staff to assist you with your selections, our prices are no different than what you'll find at the big box or discount stores.
Those who are looking for a high performance system but are unwilling to compromise on reliability, Sony ES is hands-down the right solution for you. Not only are the Sony ES electronics are built with the same attention for reliability that made Sony the most well recognized electronics brand in the world, Sony ES products are also designed to be part of the most demanding of enthusiasts systems.
Call Stereo Types today at 804-217-8970 or 434-973-8820 to schedule your Sony or Sony ES audition 's premier audio, video & technology showroom.
For a needs assessment with one of our system consultants, fill out the form on this page or contact us today!
[contact-form-7 404 "Not Found"]