AMX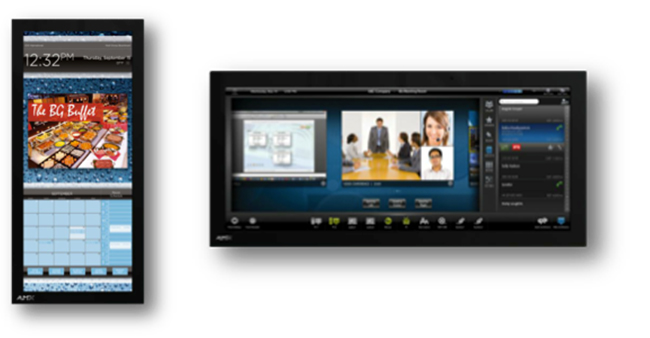 AMX has been a key player in the world of home and corporate boardroom control systems for years.
While AMX has the ability to go to the extreme ends of control & automation, we position them primarily as a pre-engineered solution provider or to provide systems which have specific needs that can easily be addressed with use of AMX exclusive products.
Clients love devices such as the AMX Modero X series 19" & 20" ultra-wide screen control panels (as shown above). They are convenient for use in places such as kitchens, boardrooms & master bathrooms as the wide screen allows us to do things like watch TV, perform a video conference and view a calendar while also keeping the remote control interface on screen.
The Si-furnished pre-engineered systems afford you the ability to have a level of "pain-free" control in your home or business which if done as a one-off project might be a complicated, expensive, & perhaps frustrating experience.
For a needs assessment with one of our system consultants, fill out the form on this page or contact us today!
Are you new to Smart-Home / Home Automation systems?  Learn More
[contact-form-7 404 "Not Found"]