Savant Systems
Savant's core business was started with an idea one man had after going through a number of painful home automation system installations in his personal residence.
After spending many years of his career developing rock-solid technology which all of us utilize today, he began his quest to develop an easier way to deploy simple home automation systems while also being able to provide the flexibility; if needed; to be able to expand into more sophisticated control & automation with more elaborate programming.
By combining the reliability of Savant-imaged Mac computers, Apple & Android Mobile Apps, as well as Savant-built hardware and software with Stereo Types years of experience deploying Smart-Home automation systems, we're often able to deliver in days what might take competitors weeks.
Savant Systems True Image Control App

With Savant True Image control option, the biggest challenge you'll have with using your system is wrapping you head around just how much sense it makes.
The True Image custom programing option from Savant is what really put them on the map as a differentiating factor among their peers.  The way it works is quite simple, by using photos of the room you wish to operate, you simply touch the desired device to initiate a command.
For example, if looking at the photo above, if you want to turn on the lights in the room, you simply touch the lights you wish to turn on… TV, same thing, music_ well, you get the picture.
Have an existing Savant system that you'd like to add this to?  No problem, StereoTypes programming team can add this programming layer to your system, regardless of when or who did your system.
Whether you're in DC, NC, NY, FL, VA, WV, simply give us a call or Contact Us today to learn more.
Savant Systems Installation & Support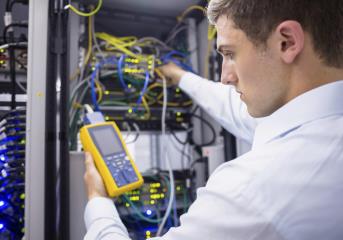 When it comes to home automation, while the black boxes that make up your system need to be reliable, if the system engineering, installation or programming has not been well executed, it won't matter how well those components are built, the end result will likely never meet your expectations.
From inception, before even considering electronics in your systems, StereoTypes tests many components collectively in our vast staging facility.  This level of engineering helps to ensure we identify problems before you find them.
Once tested, StereoTypes will develop  a system engineering package for your project, complete with functional specifications and connection schematics, providing a roadmap for the project that assist our technical department and you comprehend exactly what's to be expected from your system.
Upon your approval of the engineering package, in-lab testing will commence, in which we assemble as much of the system as possible in our staging facility and pre-program the system in an effort to complete as much testing as possible in the confines of our controlled environment.
Once in-lab testing has been completed, the system gets deployed and final adjustments that cannot be completed in the lab are taken care of on site.
While this level of care may add cost up front when compared to our peers, those who've been unfortunate enough to have picked the wrong integrator for their systems understand the value that StereoTypes level of professionalism brings.  The time and aggravation we save you is a benefit that cannot be measured.
Whether you are looking to have a new Savant system commissioned or need to have an expert evaluate and support an existing system, StereoTypes team of experts can help.  Trust who the manufacturers trust to remedy their most problematic systems… Trust StereoTypes.
StereoTypes team of Savant-trained experts provide system engineering, installation, programming, and project management services.  Service rates vary depending on labor type, ranging from $75 – $175 per man-hour.
What do Savant Systems Cost?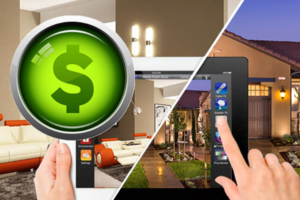 This elusive question is one not easily answered by a simple internet search.
While most integrators don't care to advertise pricing to competitors, the main reason it's so difficult to find out "What a Savant system costs" is because the price is largely based on the things you want connected & complexity of the installation.
At StereoTypes, we offer a number of options ranging from the Savant Smart remote to Savant's Smart Media to their renowned Savant Pro Systems.
The Savant Remote is a stand-alone control system is designed as a feature-rich control solution for small systems.  If you're needs are limited to something such as a family room TV + surround sound system and/or you perhaps want to add a few Savant Lamp dimmers, and SONOS music, this may be the perfect solution for you.
Whether you chose to have the system professionally installed or you opt for doing-it-yourself, the Savant Remote is by far the best value in universal remote and basic smart technology available, with a starting price of only $499.
Savant Smart-Media & Pro Systems are designed for those who's needs go beyond the limitations of the Savant Remote system.
If you plan is to commission a system that requires sound and video in multiple rooms, or a full-featured Smart System for your home, business or yacht_ complete with Savant or Nest Smart Thermostats, Savant, Lutron or Vantage lighting controls; automated shades, blinds and drapes and various other integrated technology, the professionally-configured Smart Media or Pro Systems by Savant are likely the right solutions for you.
Because a Smart or Pro system usually requires much more consideration of a project on an individual basis, it's difficult to offer a pricing however with StereoTypes unique Savant SmartPacks, such as our SmartPack-4; which includes a 4-room music streaming system, 10 circuits of Smart lighting control, plus smart climate control; StereoTypes has Savant Pro systems starting at* $6,999**.
For a needs assessment with one of our system consultants, Call us today at 1 (888) 217-9488 or click to contact us today!
*Starting price includes the required Savant hardware.  In the case of the Savant SmartPack-4, price also includes pre-programming & testing for the package as described.
** Prices and included features subject to change, based on January 2017 price update.  Call StereoTypes for accurate, up-to-date pricing.