Audio Electronics and Speaker Systems
Well regarded for years as a world leader in 2-channel music reproduction, British-made ARCAM has also become the sleeping-dragon in whole house audio , surround sound electronics & realistic streaming-music for the home.

The Pacific Northwest is a region known for cool sound and earth-shattering innovation. Maybe it's something in the water. That could explain AudioControl's award-dotted 35-year history of designing and building superb audio equipment from scratch. Now you can bring that type of excellence straight into your Richmond home.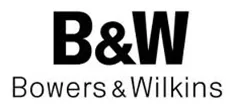 Bowers & Wilkins(known as B&W to many) is "The" hi-performance speaker brand_ Period! With new offerings like Bluetooth players to the fabled Nautilus, now anyone can experience why B&W's competitors use their products as their "reference-point" standard to live up to.

If you've been in search of hi-quality digital music system at a reasonable price, the makers of NAD & PSB bring you BlueSound   Rip your CDs, play streaming services & Buy Hi-Resolution Music all without a computer!

Built in Canada, Classe is one of North America's Premier builders of audiophile-grade home audio stereo and home theater system electronics. Bring truly high-performance, immersive sound to your Williamsville home.

A favorite brand by professional integrators, Elite offers a broad ramge of surround sound receivers that feature "Works with SONOS" native integration, allowing you the ability to operate your high end surround sound system using the SONOS app, with no need for 3rd party control systems.

Focal is world renowned for building some of the finest speakers money can buy.  With solutions ranging from in-wall and in-ceiling speakers to reference grade audiophile floor-standing speakers, Focal has offerings that cover a wide gamut of needs.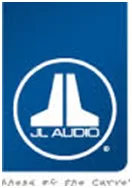 JL Audio has fast become the industry leader in reference-level subwoofers for home theater and 2-channel audiophile systems alike.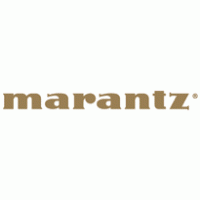 From compact surround electronics often used on yachts due to their small size to high quality 2-channel amplifiers and preamps, Marantz offers a large selection of options that offer both great performance and reliability.

Perhaps one of the most recognized names in audiophile-class electronics, McIntosh still proves the reason it's a storied brand among audio/video enthusiasts.

Whether you're an audiophile who's finally decided you like the listening to music more than listening to the gear or a discerning individual who simply appreciates owning "the best" Meridian-Audio builds the ultimate in luxury, hi-performance, sexy sound systems.

The company who started out with by building great value speakers has now evolved not only as a great value… but a great speaker maker in general, with some of the best performing speakers money can buy, regardless of price.

Parasound has been quietly been building some of the most reliable, great sounding, champagne-taste-on-a-beer-budget electronics available.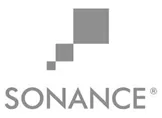 Being the pioneer of the in-wall speaker, Sonance defines the market solutions designed around making good sound disappear into your home.
If you're looking for an affordable, user-friendly way of getting your iTunes or Pandora playing throughout your home, Sonos is likely the solution for you. We can craft intuitive, wireless whole house audio solutions for your Williamsville home.

Sony TVs, Sony Bluray players and Sony ES Surround Sound/Home Theater Projectors have been and are still the benchmark for balance between performance, reliability and budget.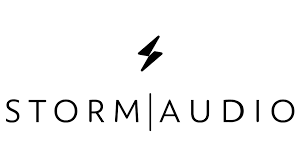 Perhaps the finest cinema and home theater surround sound receivers & processors available, Storm Audio offers solutions that can satisfy the needs of the smallest of home theaters to the largest public cinema.

If you are looking for remarkable sounding speakers with numerous finish options and ability to be placed in some of the worst locations for decorating reasons, Totem speakers need to be on your short list.