Stereo Types holistic view of creating perfect spaces for entertaining ensures your family and guests will always enjoy "A Night In" at your place. Our custom-designed home automation systems are all about creating intuitive and aesthetic solutions fit for your unique lifestyle.
We can customize our solutions for any space from historic estates in Williamsburg to modern beach homes In Naples or Sarasota FL. You can explore some of our top technology partners below.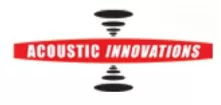 For more than 2 decades, AI's ability to encompass unique interior design elements while improving acoustics and comfort in your home theater system makes them a favorite for clients.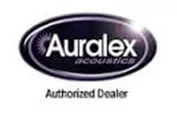 No matter if it's a recording studio, restaurant, concert hall, back yard, living room or home theater, Auralex likely has an acoustic treatment to meet the needs your specific needs.

With their recent expansion beyond offering just entertainment centers into offering furniture that fits throughout a home, BDi is one of our favorites for affordable furniture geared at today's "connected" client

Bello offers a wide array of products from TV mounts, the headphones to metal beds but they are best known for being a leader in traditional TV and entertainment center furniture

 While maintaining their core home theater seating & décor business, BASS is one of the few companies to evolve with the market by offering a complete line of home theater seating that maintains the look of contemporary couches & chairs.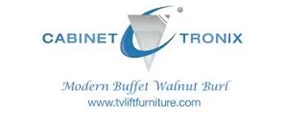 When it comes to motorized media furniture, Cabinet-Tronix offers the ultimate in luxury-oriented cabinets & credenzas with built-in TV lifts.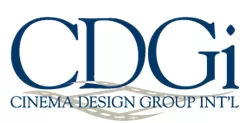 CDGi is one of the premier names in dedicated home theater room interior design.  With seating and decor, handmade in the USA, Cinema Design Group's product offerings and talented designers can bring you home theater dream a reality.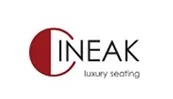 For your living room or your home theater, Cineak offers the finest hand-crafted luxury seating. From traditional to contemporary; for those not willing to compromise comfort for style, Cineak has your unique seating solution.

Best known for their Synergy System modular media center components, Salamander Designs is a true media furniture company. Combining form with function, no other company rivals Salamander decorative media storage.
Trufig is the company we rely on to manage the required wall & ceiling clutter in your home. Their solutions with our technical skills allow you to seamlessly blend light switches, receptacles, vents & other ugly wall-acne flush with the wall.