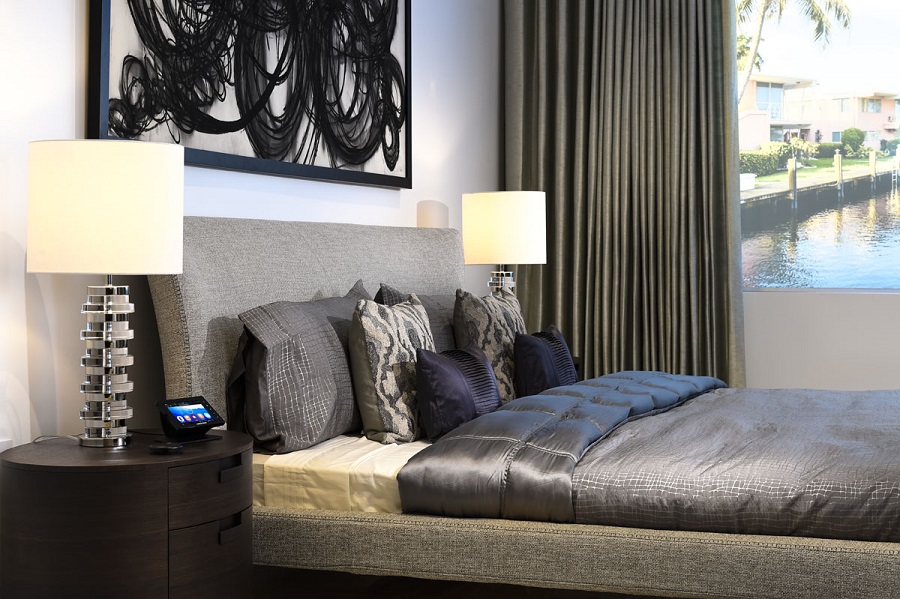 Work with a Crestron Dealer to Renovate Your Richmond Home
There are many home automation systems available today. If you are just getting started with installing this technology in your Richmond, VA home, you have a lot of options. Or, perhaps you need your existing system to be fixed, upgraded, or expanded. It doesn't matter if we installed the system or not, we'll find the right solution that works for your family. Stereo Types services Savant, Crestron, and Control4 home automation systems.
In this blog, we are going to focus on one of our premier partners, Crestron. As one of the only certified Crestron installers in the Richmond area, we have the skills and experience to fix any problems you might be experiencing. We'll also help you decide if this particular manufacturer is right for your lifestyle. Keep reading this blog to learn about the top features of Crestron.
SEE ALSO: Crestron's New Touch Screen Remote
The Crestron Difference
Since 1975 when Founder George Feldstein created the company, Crestron has been a worldwide leader in automation. Crestron systems have been installed in nearly all of the Ivy League schools, the penthouse of the Trump Tower in New York, and even the Pentagon Situation Room. Crestron stands out from the rest since all of their products are designed and manufactured in the U.S., and they work reliably and efficiently. They have also set the standard for quality when it comes to installing systems within the luxury residential community and the commercial sector as well.
Control From Everywhere
Most people don't like the confusion of having multiple remotes to turn on the television, or a wall filled with switches that take you multiple tries to find the right light. With just one touch on a sleek Crestron touch panel, tablet, or smartphone, you can change the temperature, turn off the TV, or dim the lights. If you just can't let go of the remote in your hand, Crestron also has universal remotes that can control every system in your house–including lights, shades, music, video, and security. Their newest handheld remote has a touch screen at the top so you can easily save your favorite channels and access your whole home via a colorful interface. It also has voice control capabilities so you can tell it to turn on the radio–and it will!
Custom Scenes
Crestron's home automation app, called Pyng, is a quick and easy solution for adjusting the different features in your house. It can be downloaded onto an iPad, iPhone or any other Apple device—including the Apple watch. The user can create "scenes" instantly to prepare for different occasions, like parties, movie nights, or weekly dinner dates. With Pyng, you have access to lights, the thermostat, music, TV, shades, and security and surveillance. Choose the right music playlist and dim the lights then save those settings for the right time and place. Everything works together intelligently and seamlessly, blending technology into your daily routine. So whether you are just resting at home or are away on a trip, you can stay connected to what's most important.
Energy Management
Crestron's systems can tell you when and how rooms are used so you can distribute energy as needed. For example, you can program your system to "wake up" the house at a certain time every morning, and then go into an energy-saving mode when everyone leaves. With just one touch, all of this magic can happen. Also, Crestron's management software makes it easy for you to view the status of every room in the home, allowing you to check on the entire house at a glance.
You can see exact lighting levels, temperature, and music channels from any touch screen or mobile device. Tracking past and current energy consumption is easy and helps you make adjustments during the year.  You'll know exactly when and where energy can be saved, and in turn, save significant amounts on your next electric bill.
Stereo Types can truly transform the way you live. Fill out the contact form on our website and we'll help you decide on which system is right for you. Or, if you already have a Crestron system in place, we'll provide those essential updates and improvements as needed. We are committed to top-quality service and will be your loyal, local integrator as long as you need us.