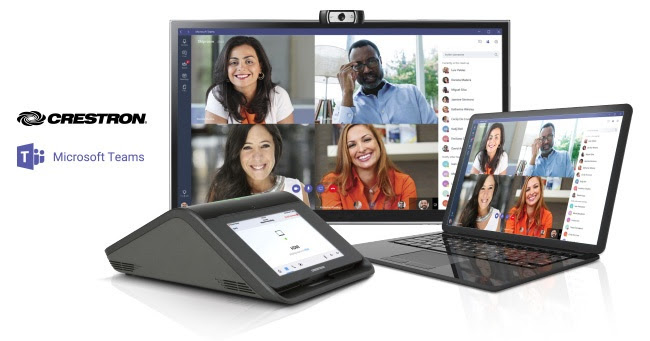 The self-contained, Crestron Mercury conference room system adds support of Microsoft® teams platform.  StereoTypes can quickly add this technology to your conference room for a fraction of the cost of traditional boardroom AV and video conference systems.
"Unified collaboration is an ever-changing environment, and Crestron Mercury™ was designed with that in mind.
We're excited to announce that Crestron Mercury, our best-in-class unified collaboration room solution, supports Microsoft® Teams platform now – no waiting, no transition time, no upgrades. Simply plug in your laptop and take advantage of all the benefits of Microsoft Teams today.
Continuing Crestron's long-standing partnership, Microsoft has announced support for our Crestron RL® 2 Group Collaboration System, the leading enterprise-class appliance for Skype® for Business, ensuring compatibility with the Microsoft Teams platform."
Wow!  Sounds impressive, right?  Even though many of you are asking yourselves, "What the heck did they just say?"  We know… all of us technology companies think we're being clear in our marketing; as clear as mud to those who don't live this stuff.
Whether you're looking to outfit a small meeting room in Naples, FL, an executive office in the Brickell district in Miami, or a massive conference room in Richmond, VA, StereoTypes will work with your company to identify needs and execute efficiently; being cognoscente of usability, reliability and of course budget.