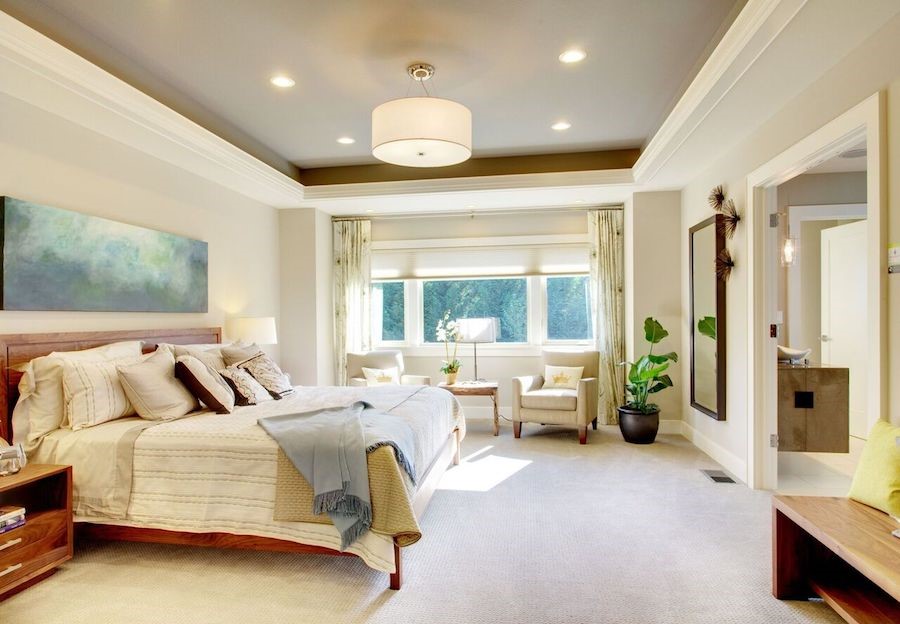 Adjusting Your Lighting System Has Never Been Easier
Smart technology makes your home capable of complete customization and control. In fact, a home automation system allows for total control of your Richmond, VA home just the way you want it.
From a tablet, smartphone or designer keypad you can control lights, entertainment, climate and more to match your unique preferences.
In this blog, we will look at the possibilities of specialized lighting design and how a home automation system gives you the tools needed to get the perfect lighting for every room and occasion.
See Also: Are You Setting Up Your Smart Home for Failure?
Lighting Control
Lighting control allows you to manage the mood or tone of any room. With the touch of a button, a home automation system allows you to control your lights — and thus the look and feel of your space.
By combining your lighting control system with LED fixtures, you can go beyond traditional on-off features to create a lighting design that enhances your interior décor and lifestyle.
LED Lighting Design
With LED lighting design, we can develop lighting solutions that are not only energy-efficient but also offer customizable color and brightness level.
When you work with us, we can incorporate lights that can be dimmed or use bulbs that change color to provide the mood you want.
You may not always want a bright, harsh light just to see around the room. Instead, dim the system so that you still get the benefit of light, but at a comfortable level. This can be great for the evenings when you're winding down, if you're sensitive to bright lights, or simply want to set a specific tone for the room.
Color Temperature
Smart lighting also allows for color temperature adjustment, a uniquely beneficial solution.
Color temperature allows you to change the color of the lighting in a room. Adjusting the color can affect your mood, productivity and thus entire day.
Let's break it down: Cooler colors — like blues — help you focus and concentrate. Warmer colors —like shades of orange and red — help you relax. Adjust the color of your lighting throughout the day or in different rooms depending on your needs.
If you're winding down for the day, set the color to a warmer tone to relax and get your mind and body ready for sleep. When waking up or working at home, set the lights to a blue-based tone to stay energized and maintain concentration.
The best part of all this is that adjusting those lights and color is simple with your home automation system. It's as easy as tapping a button.
Ready to see what lighting control and home automation can do for you? Reach out to us online or give us a call at (804) 217-8970.