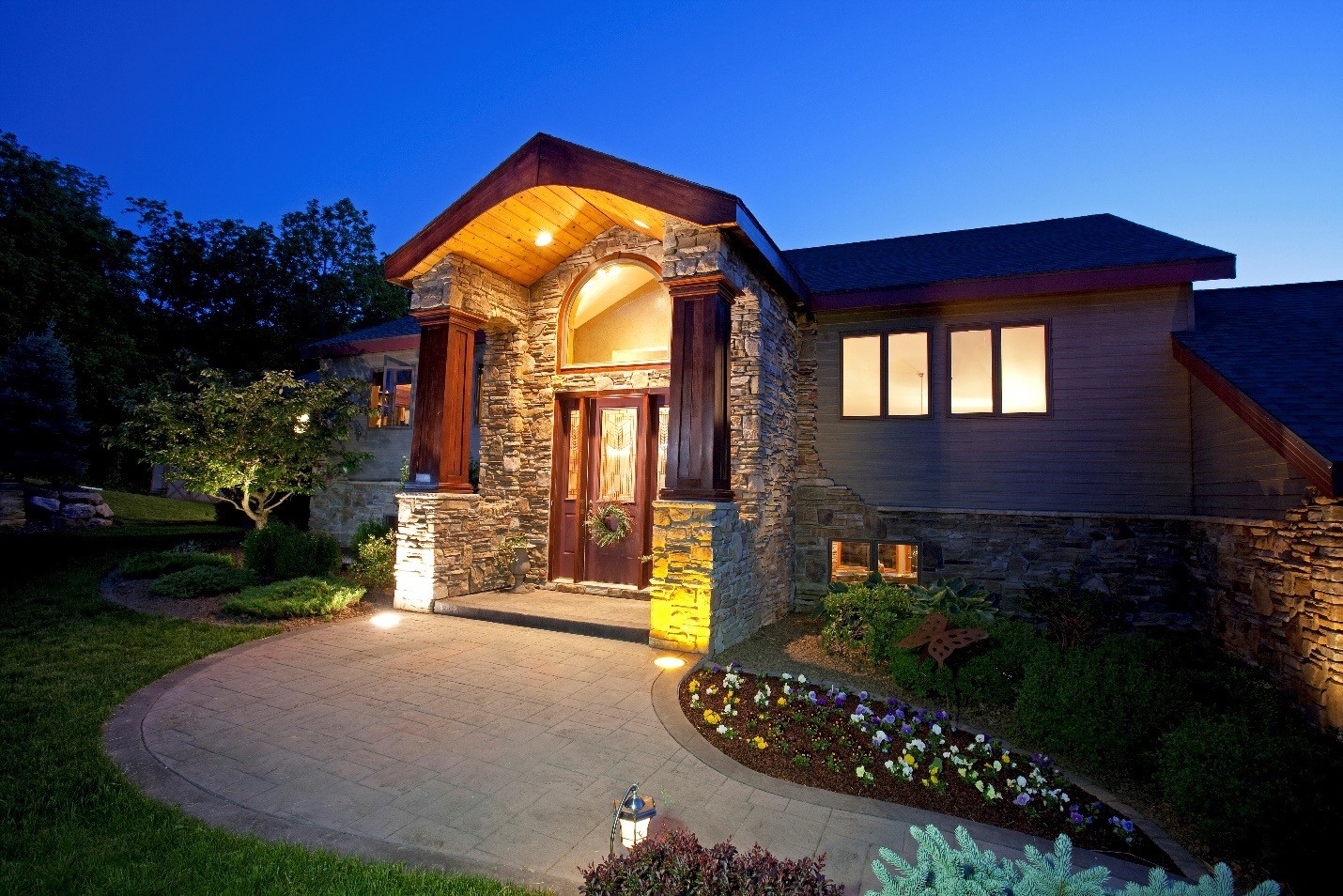 Keep Your Technology Running
On Friday, November 16, 2018, Charlottesville went dark.
According to NBC 29, a Dominion Energy transmission line running through the Blue Ridge Mountains failed, leaving nearly 16,000 customers throughout Central Virginia without power on a frosty autumn afternoon. Fortunately, the company's technicians restored power to most areas by Friday evening; though some weren't up and running until Saturday night.
A natural disaster didn't cause the failure, and it wasn't intentional. It was resolved quickly. But it affected thousands, and it could have been much worse.
Much like the outage last month, you can't always know when your power will go down. That's why you should stay prepared with a backup power system. Here, you'll find out how your smart home can help protect you and your loved ones when the unexpected happens.
See Also: Energy Savings and More Benefits of Backup Power Systems
How Backup Power Helps You Keep the Lights on — and More
Your power can go out for any reason, and it can happen at any time. As you can imagine, a sufficient amount of energy is necessary to operate any home's electrical components. That's especially true for smart homes.
Homeowners with intelligent technology systems often rely on their connected devices for simple, daily activities from controlling the lights and AV to essential functions like securing entryways and operating security systems.
Because regular electrical power is so crucial to homes, there are plenty of ways to ensure your technology stays running when the grid fails.
Generators: Gasoline-powered generators are a common but old-fashioned way to maintain power during an outage. They run efficiently as long as they have fuel, meaning they can help run a home for days on end, even when the neighborhood is down.
However, due to their high operating costs, negative environmental impact, and noise, they've fallen out of popularity with many modern homeowners in favor of a more efficient alternative.
Batteries: By contrast, home batteries operate quietly and can power your home for days. They're more environmentally friendly and can store power by connecting to the grid or, in some cases, from solar energy.
There are plenty of advantages to a battery backup system, but batteries can only store so much energy. Grid-connected batteries can't recharge as long as the outage lasts. Solar powered batteries can recharge while the sun is out, but on an overcast day like the one in November, the energy can quickly deplete.
Though both backup systems have their shortcomings, they're also intelligent ways to keep your home running efficiently in an emergency. And as smart technology continues to evolve, backup power is ready for a revolution.
How Backup Power Is Getting Smarter
Power is an aspect of smart home operations that's been overlooked by the industry in general. At the Consumer Electronics Design and Integration Association's annual expo this year, sonnen unveiled a device that aims to change that.
Dubbed ecoLinx, it's the first consumer-ready smart backup power system. By combining your smart home's ability to track and manage energy usage with intelligent software that can maintain efficient connections, ecoLinx offers renewable energy automation for the first time ever.
Here's how ecoLinx improves backup power:
– Dynamic weather forecasting helps predict the most-likely times your home will lose power. The system automatically begins to store backup energy and operate exclusively from the grid to reserve 100 percent battery capacity when the grid goes dark.
– Configurable backup allows you to decide how long you want your backup power to last. The ecoLinx system will automatically manage usage and divert power to essential systems to ensure appropriate rationing of energy.
– Intelligent load shaping allows your system to store energy efficiently during off-peak hours and automatically switched to battery power during "dirty" peak periods.
– ecoLinx works directly with your smart home devices to manage energy use and determine when it's needed.
The future of backup power is bright. As it continues to evolve, ensure your smart home continues to function by talking to your local technology advocate about the most efficient ways to implement a backup power system in your smart home today.
To get started, click the button at the bottom of your screen and chat with a knowledgeable member of our staff right now.