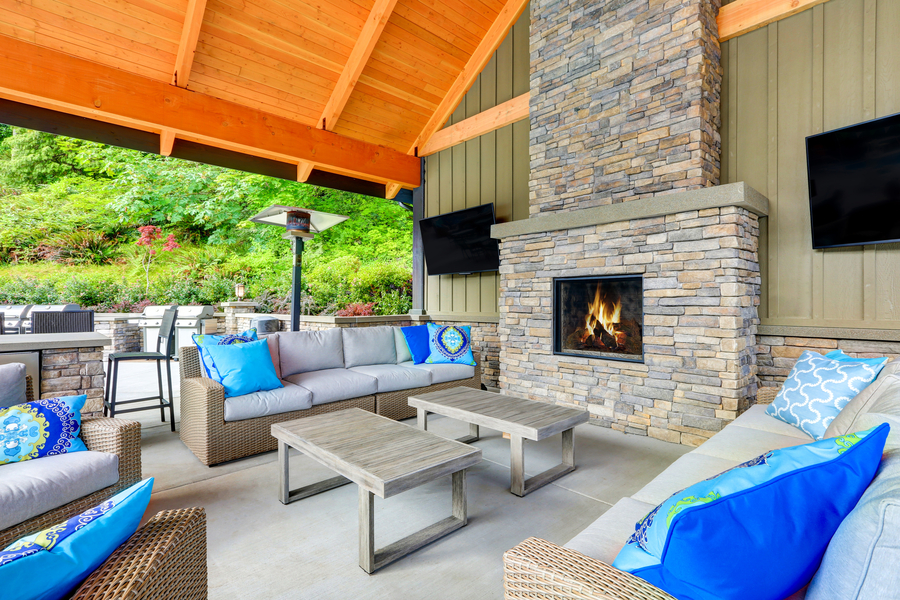 Bring the fun outside with a professionally installed system
As the warmer season approaches, you want to be able to take full advantage of your outdoor spaces. You might want to host a pool party or a neighborhood tailgate. But what good is a gathering without quality sound to liven up the occasion?
For many people, it's tempting to drag out their indoor audio systems temporarily but that can be a hassle to do each time. Plus, your indoor sound system won't perform at its best outside. What you need is a proper outdoor sound system that lets you enjoy your favorite songs outside in powerful, high-resolution. Below we highlight some of the biggest benefits of a professional outdoor audio installation for your home in Naples, FL or anywhere on the East Coast from Florida to New York.
SEE ALSO: The Benefits of Multi-Room Audio for Your Home
Safe From the Environment
The biggest concern homeowners have regarding outdoor sound systems is whether or not they can be used safely because of the changing environmental conditions. You can rest assured that outdoor sound systems are designed to withstand the different elements of outdoor surroundings. Even under extreme temperatures, wind, rain, dust, insects, and more, your speakers will perform at their best for years.
Outdoor Entertainment
An outdoor sound system isn't just a few speakers mounted on exterior walls. It's a fully immersive experience that allows you to play your favorite music, sit back, and relax anytime you go outside. You'll be able to keep guests and family entertained with expertly placed high-performance speakers that blanket your backyard and patio with sound. Enjoy powerful audio that cuts through the ambient noise while delivering uniform sound, so no one is bothered by ultra-loud or soft music.
Simplified Control
The best part about having an outdoor audio system is how easy it is to control. By integrating it with the rest of your smart home, you can control your outdoor sound system with just a tap of your fingers on your smartphone. Sources like media players or CD players stay stored safely inside with sound distributed to your weather-proof speakers.
Automated control allows you to play your favorite songs anytime and from anywhere without hassle. With such simplified control, you can say goodbye to fumbling around trying to find the remote or the right command to play music.
In a nutshell, outdoor sound systems are safe from environmental elements; they give you fun-packed entertainment and easy control. What's more, they offer all these features without compromise on the sound quality.
StereoTypes brings you the best outdoor sound system experience in Naples, FL. We serve the East Coast from New York to Florida, bringing convenient and smart solutions to every home. Get started on your project today by calling us at (888) 217- 9488 or fill out an easy online form for more details.