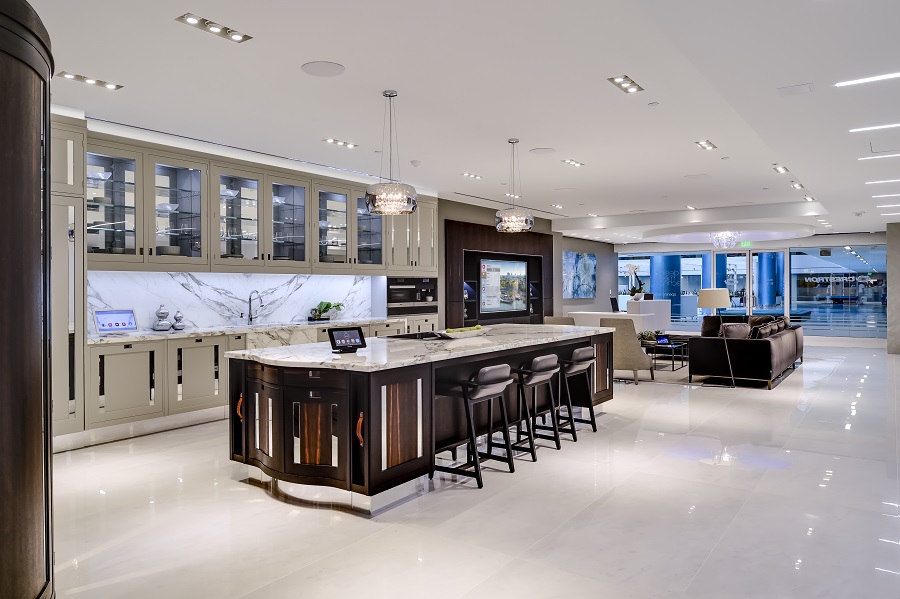 Trust a Crestron Dealer to Enhance Your Naples Home with Automation
As we mentioned in our last blog on home automation, Crestron has a long history of developing the best technology for the home. No other brand has the same kind of reputation that Crestron has in the smart home world. Not only have they been around the longest, but they also offer the most comprehensive manufacturing and programming solutions. A Crestron dealer can customize your Naples, Florida home down to the smallest details so you can manage your audio, video, lights and more according to your personal lifestyle. In this blog, we'll explain why Crestron is a smart choice for luxury homes.
SEE MORE: Crestron: The Elegant Home Automation Solution
The Pyng Mobile App
Crestron's mobile app, Pyng, is one of the best in the market for a variety of reasons. One is the open-ended programming allowing dealers to design a custom user interface. With Pyng, you can prioritize the systems and rooms you use most. Further, their smart graphics are popular for older homeowners, as they're easier to read than traditional icons.
Pyng also gives you the ability to access third-party apps. So if you're controlling your media room using a smartphone, you don't have to exit the Crestron app to turn on Netflix or Pandora; this makes it easier to set up your favorite entertainment within seconds.
Certified Programming
It's the comprehensive programming behind Crestron's home automation systems that makes them stand out more than anything else. Certified dealers have to go through extensive training to learn how to create custom solutions. With the freedom offered through Crestron's open-ended software, dealers can design solutions tailor-made to fit your family's needs, from the type of technology you want to include to how you want to manage it.
Quality Solutions
Crestron differentiates itself by manufacturing all of their own parts. They offer motorized shades, wireless thermostats, security cameras—anything you need to create an electronic lifestyle. Since all the products have been specifically designed to work within a Crestron system, a certified dealer can create reliable solutions. You can rest easy knowing that your security system will arm when you hit "Away" every time without fail. It's also easy to expand the technology in your home in the future since you already know the products are compatible. Crestron even ensures that new releases work with legacy products so clients don't have to make any upgrades unless they want to.
Using Crestron's exclusive products does ensure reliability, but you'll likely still have systems or products from other manufacturers you enjoy—like Bowers & Wilkins speakers for example. The good news is that Crestron is also compatible with more smart home devices than any other automation company. So you can keep your beloved speakers and not have to worry about the hassle of connecting them to your whole house audio system.
If you already have a Crestron smart home and need some updates or additions, let us know. Or, if you are new to smart home automation and would like to experience the Crestron difference, contact us online.