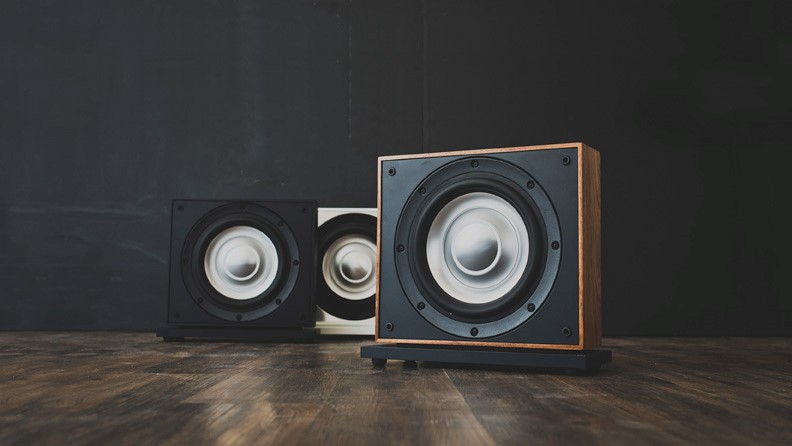 The right gear, network and other elements make your audio system easier to manage and more fun to use
If you're a dedicated audiophile, there's no denying that we're in a golden age for high-end audio. With multiple streaming services bringing thousands of songs onto your phone and into your home, there's no reason not to upgrade your home audio system. At Stereo Types, we want you to get as much enjoyment from your listening experience as possible, so we've put together this guide to help Richmond, VA homeowners get the most from multi-room audio.
SEE ALSO: Top 5 Benefits of Whole House Audio Systems
GET THE RIGHT EQUIPMENT
The first question to ask yourself if you're installing or upgrading a multi-room audio system is whether you want wired or wireless speakers.
Wireless speakers are generally less obtrusive, easier to install because they have fewer components, and can go more or less anywhere in your home. This portability and ease of use make it easy to create a multi-channel audio system and get a surround sound effect.
The main advantage of wired speakers is that they're bigger, which means there's more room within the body of the speaker to place components and get better sound. The larger size also means they can generate more power and therefore more volume, which may be necessary for larger spaces in your home.
After you've picked out your speakers, the next-most piece of equipment for your audio system is your receiver. There are two points to keep in mind when choosing a receiver: The number of sources it can accommodate and how big of a power supply it has. You want a receiver that can handle many inputs, and you want to know it can power whatever devices you connect to it.
INTEGRATE YOUR OTHER AUTOMATION SYSTEMS
Multi-room audio systems are primarily designed for music, but they can do so much more if you integrate other automation in your home. The possibilities here are nearly endless; if, for example, your audio system, home theater and lights are all linked, you can turn on your speakers, get a movie going and dim the lights with a single button press.
Depending on how interconnected your want the systems in your home to be, there are many ways to give you greater control over your electronics and make your devices easier to handle. Maybe you want to add a smart speaker like the Amazon Echo to incorporate voice control into your system. And make sure your audio system is linked to any streaming music services you use.
UPGRADE YOUR HOME NETWORK
Adding any or all of these devices to your home is going to put a greater strain on your home network. Without a sufficiently reliable network as the skeleton of your automation system, you'll find yourself dealing with issues getting all your devices to talk to each other. We can give your network a boost to help you get the best performance possible from your devices.
HAVE A PROFESSIONAL SET UP YOUR SYSTEM
While some parts of your multi-room audio system may be simple enough to handle on your own, there are likely some components that require a little more knowledge to work properly. To make sure everything in your home is installed correctly and working as it should be, work with a technology integrator. We at Stereo Types would be thrilled to collaborate with you on your next automation project.
To learn more about our services, give us a call at (804) 217-8970 or visit our website.