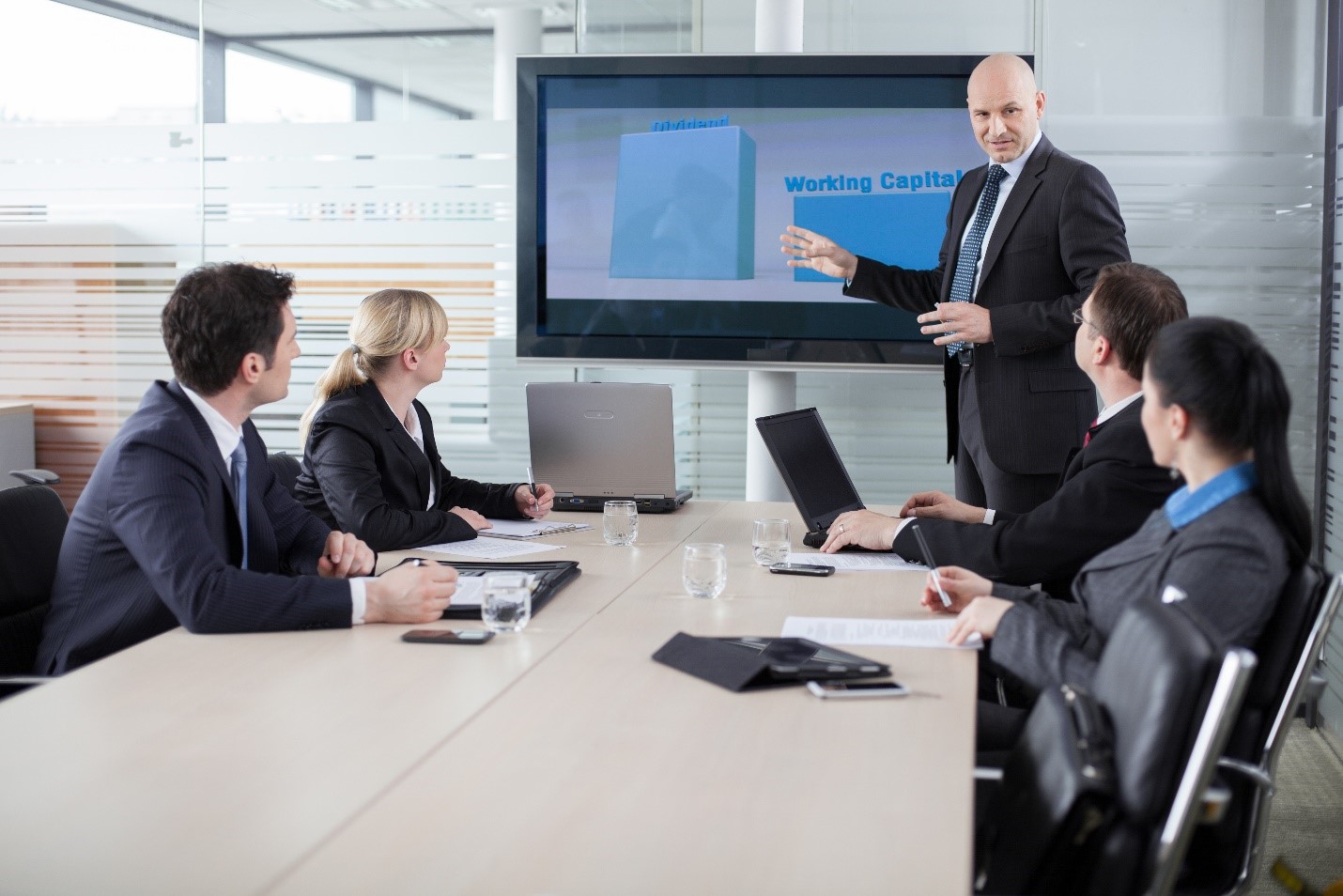 Bring your conference room into the modern era with these essential commercial A/V features
It's a familiar situation for many businesses: there's an important meeting or presentation in the conference room, and everybody is sitting around waiting because nobody can get the software or hardware to work. Not only do you have a bunch of bored employees, but you're wasting valuable time and resources. Stereo Types was founded to help business owners in the Charlottesville, VA area with their commercial audio and video needs, including conference room A/V. Here are some must-have commercial A/V upgrades to help your business thrive:
SEE ALSO: Organize Your Boardroom with Crestron Automation
BUILD A BETTER NETWORK
You may not think of improving your computer network as an A/V upgrade, but the strength of your network impacts everything it's connected to. This includes projectors, speakers, computers or any other A/V equipment in your conference room; a bad connection means blurry video, stuttering audio and other presentation nightmares. You want your network to use the best components and have it set up by professionals who know your business' technology needs. Let Stereo Types ensure your network fits your needs, letting you focus on your business priorities instead of technical troubleshooting.
DISTRIBUTION REVOLUTION
Can't fit everybody on your team in one conference room? Does your presentation need to go out to multiple teams or offices? Do you want to simplify your audio-video needs while increasing your capabilities? Distributed A/V systems for commercial use solves all these problems and more by creating one streamlined channel for any audio or video feed to flow through.
Instead of a tangle of wires and ad hoc connections, stream your presentation through one interface with the certainty that anyone can clearly view it. These types of systems are a specialty for Stereo Types, as you can see from our online portfolio. As a Crestron dealer, we can craft an A/V solution for your business no matter your needs.
QUALITY COLLABORATION
Getting business done requires more than mere audio or video; you need to be able to share tools and information quickly and effectively. You want a system that allows you to share your work, lets your colleagues view it and allows anyone involved interact with the information. A teleconference system from Stereo Types is just the thing to help you increase collaboration and get more done in your meetings. From HD video to smart whiteboards and more, we can help your business be more productive and efficient.
NO TIME LIKE THE PRESENT
Making the most out of your workday is vital for any business, so you shouldn't be wasting time in meetings making sure everything's working correctly. If you run a business in Charlottesville, VA and want to improve your conference room experience, get in touch with Stereo Types. Call us at (434) 973-8820 to set up an appointment, or fill out our online contact form.