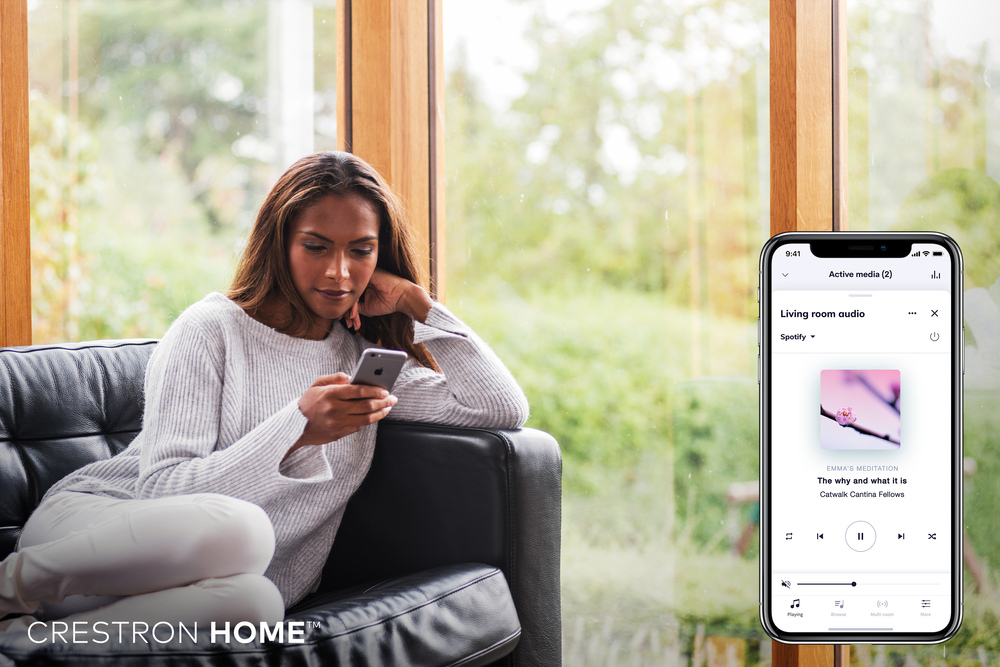 Whole-Home Audio Makes Your Daily Routine More Fun
Smart technology is making its mark in homes all over the world, and it's not going away anytime soon. If you're a homeowner and your home is in the construction phase, we recommend including smart technology in your design and build plans.
One of the best smart home technology additions to plan for in your Naples, FL home, is a whole-home audio system—specifically, a Crestron system. We can make your installation process seamless whether you're in New York or down in Florida. First, let's discuss how a whole-home audio system can liven up your property.
SEE ALSO: Should You Care About High Resolution for Whole Home Audio
Crestron Audio Solutions
Crestron is a leader in home automation, and homeowners all over the world trust their Crestron system to help them manage their properties with ease. Crestron provides the perfect switches, amplifiers, speakers and programming for your whole-home audio system. They provide high-performance audio that scales across project sizes to deliver an unmatched home entertainment experience. Crestron offers in-ceiling, in-wall, marine-grade, and landscape speaker options and can also integrate third-party manufacturers if you already have a favorite brand in mind.
Add a Burst of Energy to Your Daily Routine
Installing a whole-home audio system in your space takes your daily routine to the next level. Whether you're cleaning the house, folding laundry, cooking dinner, or just getting ready for the day, now you can add a soundtrack to your chores to add a new sense of fun and entertainment.
The best part is, your music can follow you as you move throughout your home! You can control your whole-home audio system from one centralized source to switch rooms, adjust volume, and change playlists.
Crestron Helps You Utilize Whole-Home Audio to Relax
You don't have to use your whole-home audio system just to energize you through your day and long to-do list. Play quiet music to help you decompress and unwind from your busy day. Turn on an audiobook or podcast on the patio while you sip on a cup of tea or glass of wine, or play ambient music while you meditate. The options are endless!
Fill your home with the power of music with a Crestron system and watch the atmosphere of your space change. We can help you make sure you have all the proper wiring in place for a reliable, high-performance system that covers your entire space.
To get started, give us a call or fill out our online contact form. We'll schedule you for a no-obligation consultation and get to know your unique needs and requirements. We look forward to hearing from you!