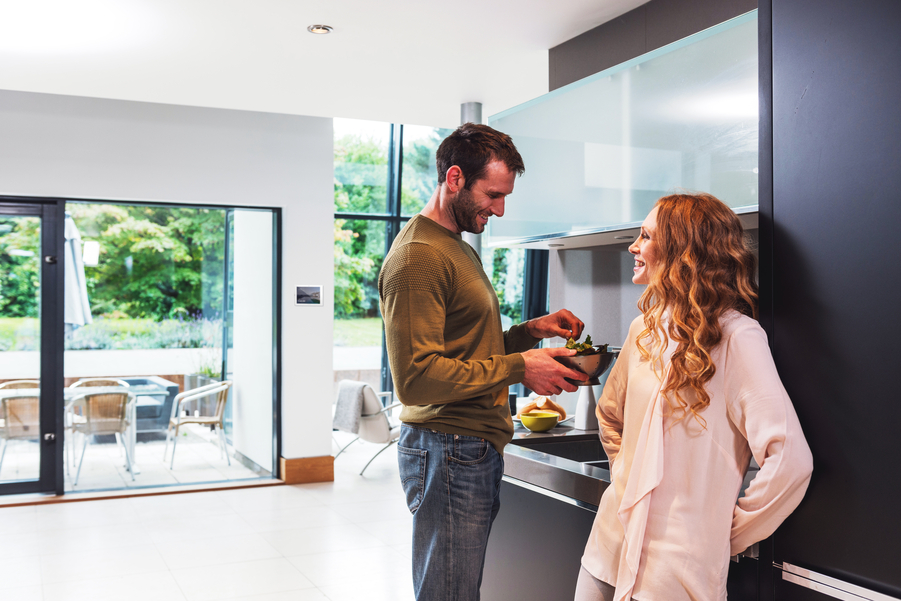 Your Crestron Smart Home Sometimes Needs a Little Maintenance
Crestron is one of the oldest names in home automation, tracing its roots back to an era long before home automation was a term. Crestron smart systems could handle some of the largest and most complicated home automation challenges, in large part because of a highly customizable and programmable system that offered a wide range of ways to automate things.
With such power sometimes comes complexity. In smaller residential projects in the past, Crestron systems might require more programming and configuration than competing systems. Most Crestron dealers developed their own custom core set of capabilities that could be customized to a client so that a typical client would not pay for programming features that did not need to be reinvented.
While Crestron systems are rock solid and perform for years, technology moves forward and offers new features, more ease of use, and more streamlined ways to do things. If you're a Richmond, VA homeowner with an existing Crestron smart home, you might want to make some changes or even upgrade your capabilities. That's where an experienced Crestron dealer like StereoTypes can help. Keep reading below to learn more.
Maintaining Your System
As Crestron systems are highly customizable, there might come a time when some changes are needed. You may want to tweak the way your touchscreens look or the navigation for your smart home system. You may want to add lighting control – perhaps for revamped landscape lighting – that requires programming changes. You may want to add a totally new smart feature like home wellness technology for improved air and water quality that works with your home automation.
Regardless of the need, you want an experienced Crestron dealer to help. Older Crestron systems require technicians with highly specialized programming skills. The well-trained technician can make changes cost-effectively, but someone without the right training and experience might take much longer or introduce unwanted problems. Trust an experienced Crestron dealer with many projects under their belt to handle any changes or modifications the right way.
Upgrading Your System
You might want to upgrade your system to add a totally new feature. Perhaps you want a Crestron-powered whole-home audio system for high-quality music in every space, indoors and out. That might be accomplished in a couple of ways. We could add the Crestron audio capability into your existing system if they are compatible and integrate it with existing remote controls and touchscreens, or even upgrade those as well.
Another option is to upgrade your Crestron control system altogether. Crestron's recently introduced Home OS is a new take on Crestron automation. It features a modern look and feel for the interface akin to the latest smartphone app design. It also requires much less customization by technicians to get up and running in your home. Many basic control features are built-in and require some configuration but not programming. Crestron Home can also store backups securely in the cloud so that if a power surge made your equipment not work correctly, the settings could all be quickly restored with little effort. Crestron Home also gives homeowners easy capabilities to create their own custom scenes with lighting, HVAC, AV, and other controls without requiring any programming.
No matter if your Crestron system is young or old, StereoTypes can keep it running like new through ongoing service and support. We serve the East Coast from New York to Florida with all types of home technology solutions. Call us today at (888) 217-9488, reach out via our contact page, or talk to a customer service agent using the chatbox on this page. We look forward to working with you.