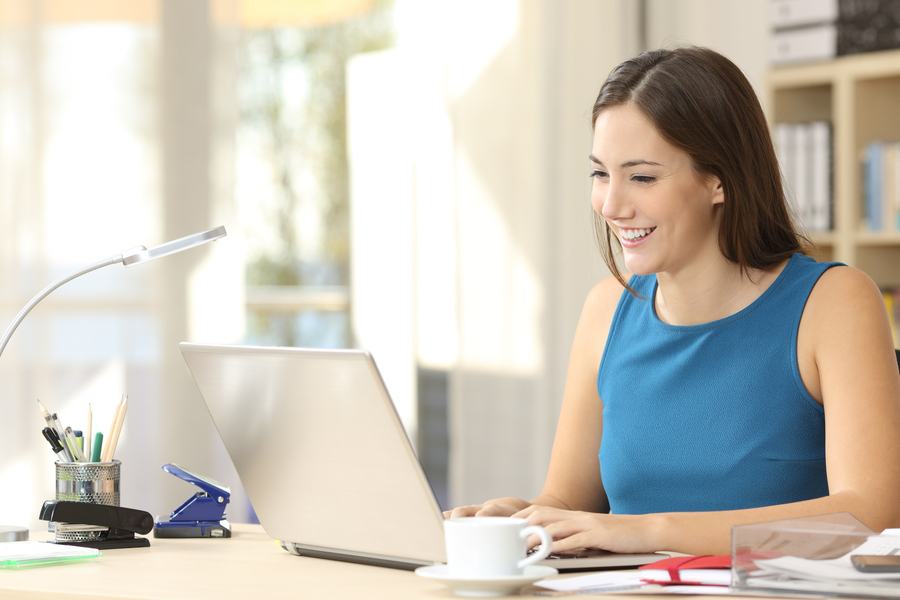 Make Sure Your Home Network Is Up to Current Demands
The current pandemic has wrought massive changes in how we work, learn, entertain ourselves, and socialize. It won't last forever, but these profound changes exacerbated trends that were already taking hold. The big change, of course, is so much activity going virtual. And all that virtual activity places big demands on your home network.
You don't have to worry about the connectivity infrastructure at work or school – typically, professionals are installing and maintaining it. At home, you are in charge of your IT department. Perhaps when the network wasn't so stressed, it was easy to solve common problems with some device and software restarts. Now, with constant Zoom meetings, multiple kids schooling all day from home, and lots of streaming video and audio traffic, you don't have time to troubleshoot issues, and you need your connectivity to be rock-solid.
If you don't want to be the network IT person for your home, here are two ways a professional home network installation can help your Naples, FL home stay connected in the fast lane.
SEE ALSO: Enjoy a Home Network Installation with Lightning-Fast Wi-Fi
Upgraded Technology
Networking technology is always evolving with new standards bringing impressive increases in performance, capacity, and wireless range. New standards like Wi-Fi 6 bring increased capability to handle more wireless streams simultaneously. Wireless performance has risen to the point that speeds are approaching those on wired connections. However, wireless performance is subject to interference from other signals and physical walls and construction.
You likely don't even think about how many connected devices you have in your home. Most of them are wireless, so newer technology standards will allow for more devices to compete efficiently for connections internally and to the internet. StereoTypes can suggest newer router, switch, and wireless extender equipment that can deliver the kind of performance you need for all your online activities.
Commercial Quality Hardware and Software
Many homes operate on the network equipment – typically a modem and router, either separate or combined – that their internet service provider installed. These tend to be equipment built to a cost point and with limited scalability. They work well in average-sized homes of average construction but may not deliver optimal performance in yours.
One approach to improving wireless connectivity is by deploying network access points. For best performance, these should employ wired connections back to the router. An access point installed in the right locations for every 1000 to 1500 square feet of indoor space may dramatically improve connection stability and speed of wireless devices. And if you want connectivity outdoors in your patio and yard, planning one or more of these outside is wise too.
Another way to optimize performance is to use commercial quality hardware and software. The routers, switches, access points, and other equipment we install are built to standards that go beyond that of typical consumer equipment available online or in the big-box stores. In routers, that includes faster processors, better antennas, more robust construction that sheds heat (which can decrease component life), and build quality to deliver longer life.
On the software side, commercial quality software often makes it easier for professionals to tune the system for your needs. For example, traffic prioritization can ensure that the devices that need continuous connection without hiccups – like voice communication – get it, while other connections like file transfers that don't need it get prioritized accordingly. All that you will notice is that your video calls will be sharp, your audio won't drop out or get garbled, and other devices will work as you expect while the system manages it all intelligently in the background.
Let StereoTypes keep your home network in the fast lane with professional design and installation. We serve the East Coast from New York to Florida with all types of home technology solutions. Call us today at (888) 217-9488, reach out via our contact page, or talk to a customer service agent using the chatbox on this page. We look forward to working with you.