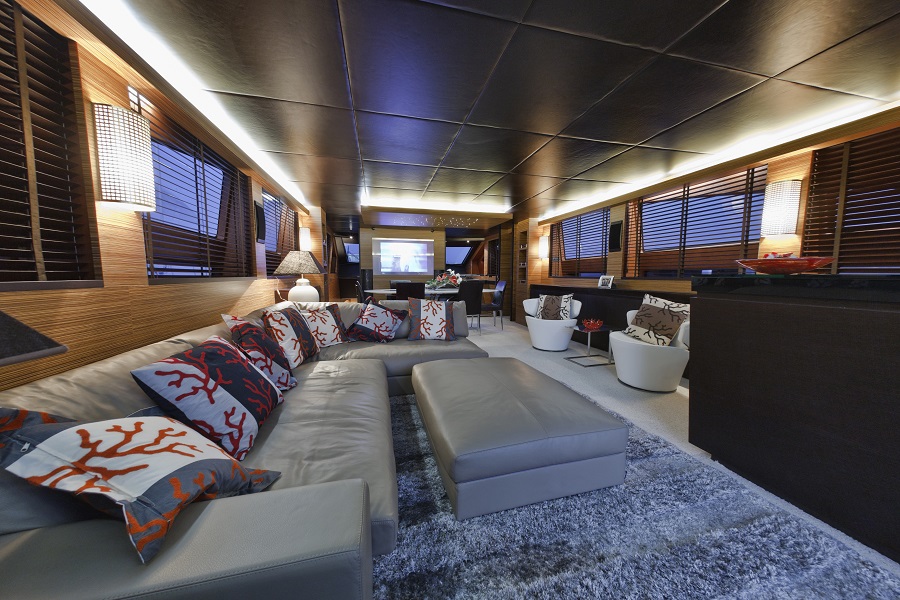 Add Smart Audio, Video, and More to Your Naples, FL Yacht
You've invested in a yacht to enjoy the calming waves and beautiful sunsets off the west coast of Florida, so why not add a bit more flair with automation? A quality stereo system, 4K TV, and automated lights and blinds will make setting sail in Naples, or anywhere off the coast of Florida a breeze and also keep your company relaxed. Stereo Types has been delivering world-class and easy-to-use sound, video, touch-screen controls and Wi-Fi network systems on yachts since 1976. So we have the experience, expertise and top brands that will make your yacht audio video the very best on the dock. Keep reading to learn more about it!
SEE ALSO: Crestron: The Elegant Home Automation Solution
Satellite TV, Internet & Phone Systems for Boats
When your internet service drops at home, it can be annoying, but in the middle of the ocean it can become a matter of life or death. Maintaining a strong internet connection while at sea is imperative. We ensure your vessel keeps a strong connection to your marine satellite internet, phone, and TV provider whether the water is calm or rough. Our team uses high-quality, durable satellite domes that are water tight. The marine satellite and digital antenna systems are built to withstand the most extreme weather conditions. Stereo Types constantly monitors each service provider so our clients receive up-to-date information about the providers they use.
Sound & Video Media Systems
We got started in the automation business by installing audio video and automation on yachts, so you can rest assured knowing you are going to receive a top-notch result. Much like the whole house music systems we install on land, we customize your audio so that it fits every cabin on your yacht, seamlessly blends in with your décor, and performs at its best. Every speaker and screen is tested for optimal performance before the project is finalized. With our service, you'll get to enjoy your favorite high-end systems at sea without any complications.
Barnacle & Algae Prevention
It may seem odd to include boat maintenance in a blog on automation, but we can use our proprietary technology to reduce costs on algae and barnacle removal—which can be thousands of dollars a year. We can reduce your hull maintenance by 50 to 70 percent with our electro-sonic solutions that energize the hull of the boat with a sound wave that gets rid of algae and barnacles, without putting toxins in the water.
If you own a yacht and would like a new audio video system, need to upgrade your internet service or save money on hull maintenance, contact us online! We can meet many of your boating needs.