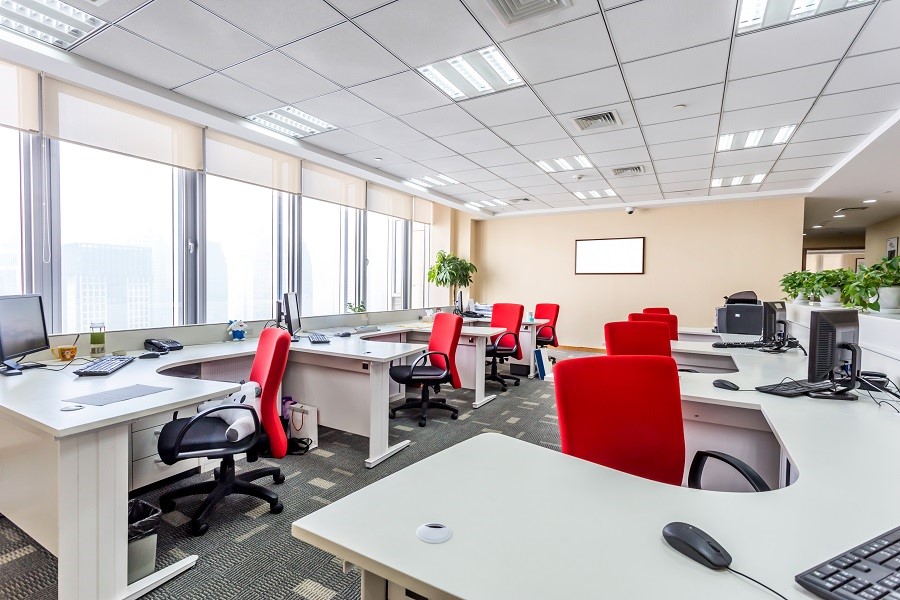 Use Lighting and Shading Control to Save Energy, Protect Your Business, and Add Value
What are your top priorities as a Charlottesville, Virginia business? If it's reducing expenses, increasing your staff's productivity, and protecting your investments, then you have come to the right place. Installing smart technology in your office is the best way to achieve your goals, and lighting and shading controls will contribute to your annual savings. Want to learn more? Keep reading after the jump.

SEE ALSO: 4 Impressive Features of a Crestron Smart Home

Save Energy
As a certified Crestron Dealer, we know exactly how to design a control system to save your company energy throughout the year. Lighting controls allow your team to turn off lights easily at the end of the workday and also know when any are left on after hours. Did the cleaning company leave on lights on the second floor? As the owner, you use a wireless device like your smartphone or tablet to turn off the lights so that energy isn't wasted and your monthly electricity doesn't go up. Go one step further by adding occupancy/vacancy sensors to every room so that whenever an employee leaves a space, the lights go off automatically.
Shades may not seem like a worthwhile investment initially, but they can save you thousands of dollars over time. Your heating and cooling system actually uses more energy than even your lighting, and motorized shades affect how cold or hot your office becomes. Solar shades block the UV rays that make your building hot, causing your cooling system to work less. In the wintertime, those smart shades also keep your office warm by insulating the room. Smart shades are a cost-effective investment that directly impacts your energy use in every season. We also offer an expansive selection of sustainable fabrics—all of which adds up to greater energy-savings while helping your business earn points toward LEED® Certification.
Increase Efficiency
Sunlight can make you feel bright, invigorated and cheerful. Perhaps it's the effects of Vitamin D in your system. Even though the sun can elevate your mood during the workday and give you more energy, it can also cause problems. The sun's rays can create glare on your computer screen, making it hard for you to read documents. Many work spaces are over-lit, with fluorescent lights turned on at full intensity while the space is already being flooded by daylight. The sun can also overheat spaces, making your AC work harder and leaving your staff uncomfortable—ultimately decreasing productivity.
Lighting and shading control can fix these problems and make our workspaces more enjoyable. Give your staff and managers wireless remotes to change the lighting settings and shades throughout the day to maintain their comfort. Our team can customize your system to meet your company's needs from picking fabrics that match your décor to adding LED lights that are softer on your workers' eyes.
Protect Your Business
Smart lights and shades can also add security to your facility. Shades provide privacy while lighting makes your business appear occupied. For example, keep a few outdoor lights on at night around the perimeter of the building to illuminate any suspicious activity and help your surveillance cameras capture break-ins or other criminal behavior.
Would you like to save more energy, lower business costs, and create a convenient and comfortable work space? Give us a call or contact us online.