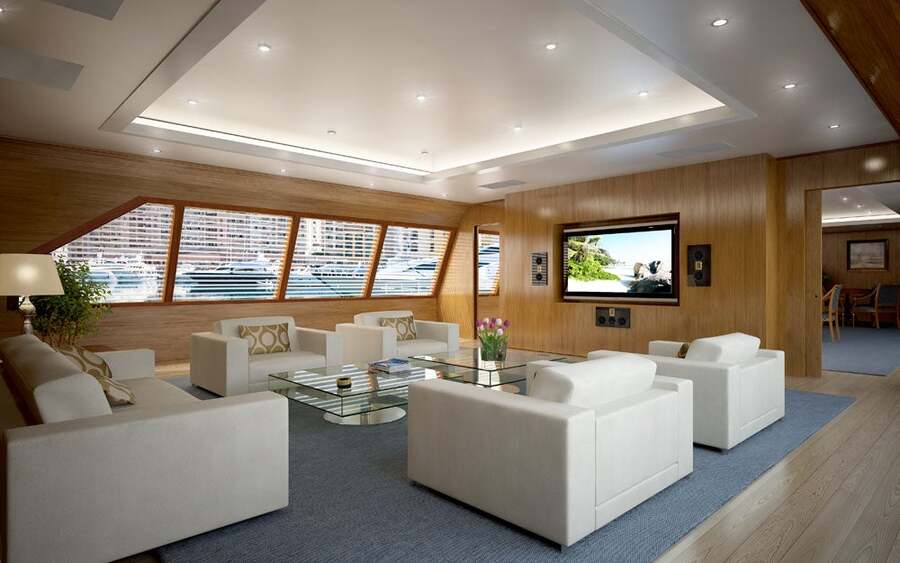 Enjoy your AV installation while having a luxurious yachting experience
Very few experiences are as luxurious and relaxing as sailing out in the ocean. Yachting allows you to enjoy the refreshing sea breeze, the warmth of the sunshine and the peaceful swaying of the waves, all taking your worries away.
While we understand that disconnecting from the outside world is one of the biggest delights of sailing, adding entertainment to your vessel is a great way to bring more fun to your experience, especially if you plan to stay out in the sea for weeks or even months. Are you curious about the yacht AV systems we can integrate into your ship? Keep reading our blog to learn more about the audio and video solutions you can enjoy while navigating through seas in Fort Lauderdale, FL, or anywhere on the East Coast.
SEE ALSO: Enjoy a Reliable Internet Connection While Sailing at the Sea
Audio Solutions
Music is the easiest way to bring more joy and fun to any activity. At StereoTypes, we incorporate the best marine speakers from world-leading brands, such as JL Audio and Bowers & Wilkins, to ensure you can always enjoy your content in perfect definition audio.
Are you in the mood for a cocktail hour in the sea? Play your favorite party songs to set the mood. Want to have a relaxing reading session instead? Start a relaxing lo-fi playlist and enjoy the ocean while your sound system elevates your experience.
Worried about your devices getting ruined by the ocean's salty wind? No problem! Our products and installations are engineered to withstand even the harshest weather conditions, so you can sit back and relax with your favorite entertainment without worrying about a thing!
Video Solutions
What says "luxury" more than holding a movie night while sailing in the calmness of the ocean? You can make this glamorous experience come true with our yacht video solutions! The experts at StereoTypes can incorporate high-end systems and first-class screens from makers like Seura to help you create an unforgettable entertainment experience at sea for your family and friends.
Media Storage
A media storage system is essential for any yacht AV installation. This allows you to take your favorite movies, TV shows and music far out to the sea, where the internet connection is not as strong, and streaming is not the best option.
Our team of experienced professionals can install Kaleidescape, DirecTV, and custom-built systems by Plex for your locally stored entertainment. This guarantees that you always have a whole library of content ready to enhance the fun of your family's yachting experience.
At StereoTypes, we are passionate about creating more luxurious experiences to enhance our client's lifestyles. Are you ready to bring more fun into your vessel with a yacht AV system? Contact us today by filling out this online form or dropping a message at the chat box below.
We are looking forward to hearing from you!