How to Add a Quality Home Theater System to Your Marco Island Home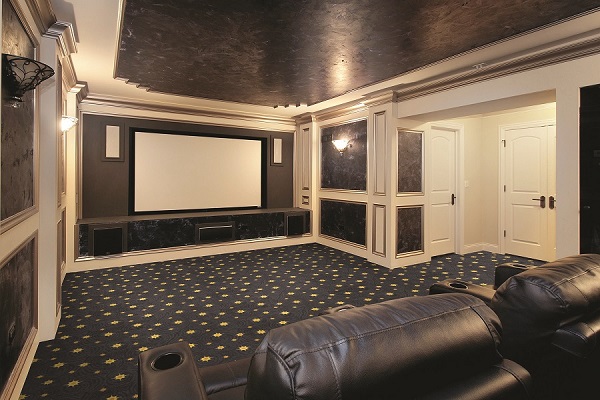 SEE ALSO: The Top 5 Benefits of a Whole House Audio System
4K Picture
If you are going to invest in a professional-grade home theater, we recommend you get the most up-to-date technology so that it's relevant and ready for the future. Ultra-High Definition technology, also known as 4K, is the highest picture resolution you can get, and the entire industry is in the process of converting content over to 4K. Though movies and shows in 4K are limited currently, it is the best, brightest, and most stunning picture you're going to see and your home will be ready for when everything goes 4K. But until then, Amazon Prime and Netflix offer 4K streaming, 4K Blu-rays are being released incrementally, and some PC games can be played in 4K as well.
We carry and recommend Sony projectors because they deliver state-of-the-art experiences. They are well-known for delivering the ultimate large-screen experience for the most demanding video enthusiast. Get a projector-and-screen combination that has 4K resolution, is 3D enabled, offers custom settings, and more.
Dolby Atmos Surround Sound
The sound and picture in your theater need to beautifully intertwine to deliver the show as the director intended as well as make you feel like you've entered another world. Surround sound systems by Dolby Atmos aren't static; they actual move pieces of sound from one area to the next to imitate the action on screen. For example, moving bullets in a thriller could move from one speaker zone to the next to make you feel like those bullets are flying past your head. We'll make sure your theater is calibrated, as well as match the speakers to your décor, whether it involves hiding them completely, or situating them in a decorative case. Unlike other AV companies, we have a custom woodworking machine that can create speaker enclosures in various shapes and sizes, as well as artwork to make your audio equipment stand out.
Automated Control System
Once you have the picture and sound covered, you need to make sure you have a system to easily control everything. When there are a lot of capabilities, settings, and switches, controlling your entertainment system can get complicated. We want to take the confusion out of your entertainment experience so that you can hit a button and watch a show. Our team can also integrate lighting, shading, the thermostat, intercom, and more into your room so that the whole scene is prepared in one touch.
If you'd like to schedule a meeting to discuss a home theater installation, please fill out our online form! We love movies, and we love home theaters. Let us have some fun designing your private cinema.