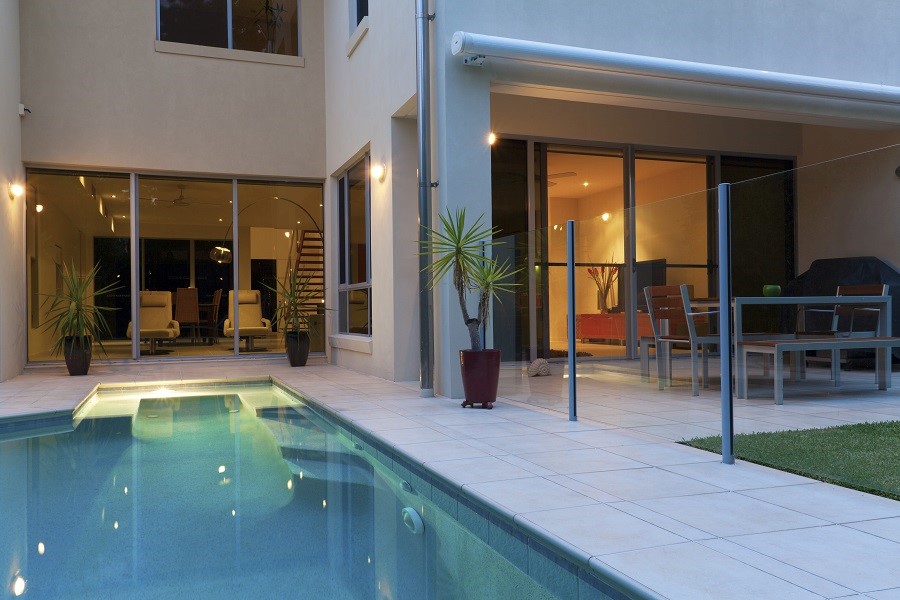 Add Convenience to Daily Tasks and Keep an Eye On Your Property At All Times
If you own multiple homes, including one here in Southwest Florida, you likely face a common dilemma throughout the year:
While you're away from one of your properties, how can you ensure that everything is safe and sound?
It's a fair question. Not only do you have security to worry about, but you also need to be concerned regarding your HVAC systems, water leaks, overall climate control and more.
How can you stay in tune with your multiple properties, even when you're not there? Our team at Stereo Types can help.
In this blog, we explore how an integrated home automation system can be the perfect solution for your home in the Naples area – while you're there and while you're out of town.
SEE ALSO: How Home Automation Helps You Get the Perfect Lighting
While You're at Home
During the times of year that you're living here in Southwest Florida, a home automation system can add convenience and efficiency to your day-to-day lifestyle.
With a whole-home installation from our team, all of the controls for your home's systems – including lights, shades, audio/video, security, HVAC, and more – can be integrated into one encompassing setup.
That means you can use your smartphone, tablet or in-wall touchscreen panel to manage all of the devices throughout your home.
As you're sitting down to watch your favorite TV show from your Gulf-front home at sunset, for example, you can use your smartphone's control application to change the channel on your TV, raise your motorized shades and lower the temperature on your thermostat – all without having to get up from your seat.
This simplified level of control allows you to manage your home's technologies in a way that's most convenient for you. No more needing to pull dangling cords to lower the shades or to struggle finding the correct remote.
A home automation system also allows you to schedule specific events to occur throughout your home without any additional action on your part.
For example, you can schedule for outdoor lights to turn on and off at sunset and sunrise, respectively. Or you can revolutionize the act of waking up, with your motorized shades slowly rising, lights progressively brightening and in-ceiling speakers beginning to play your favorite album at 7 a.m., instead of listening to a blaring alarm.
You even can program preset scenes accessible at just the tap of a button; such as pressing a button on your smartphone as you arrive home from the grocery store that instantly brightens the pathway from your front door to the kitchen.
While You're Away
Of course, you might not always be at home. Especially if you own multiple properties, you need to ensure that everything is OK while you're out of town.
A home automation system can help by instantly alerting you to any unusual activities – from the detection of a water leak to a break-in to even interior temperatures rising to abnormal levels.
Smart sensors integrated with your whole-home automation setup instantly will notify you through an email or a push notification at the moment of potentially hazardous activity at your property.
That way, you can be ready to act within seconds – even if you're thousands of miles away.
Even if you simply want to check in on your property, you can remotely view live security camera footage, ensure all doors and windows are secured and even activate a "Mockupancy" setting that simulates your typical daily lighting and shading usage, giving the appearance that your home is occupied, even when it isn't.
Our team at Stereo Types is here to help your family; we can design and install a home automation system entirely customized to your Naples-area property and your specific needs.
Interested in getting started on your home automation project? Reach out to our team today by either calling us at (239) 438-4500 or by chatting live with our team by clicking the button below.