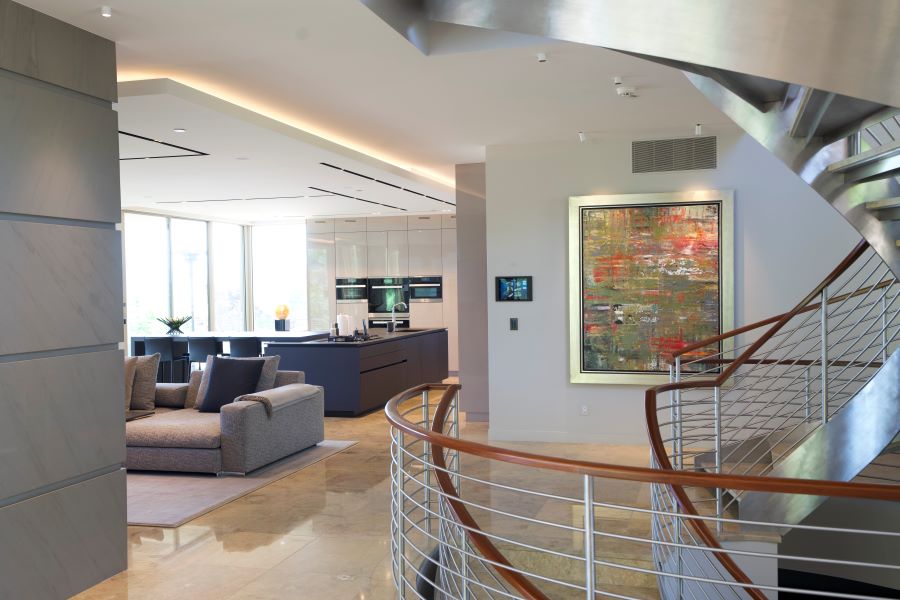 Let StereoTypes Help You Set Up the Latest Technology in High-Fidelity Audio
Music can transport us back in time or leave us dreaming about the future. It soothes our souls and lifts our spirits. What's the first thing you do when you return home from a long trip or a long day at work? Many of us turn up the stereo system or grab our Bluetooth player and head for the backyard.
But what if our music could greet us? What if we walked into our homes, and our favorite "After Work" playlist was already streaming through the house and yard? What if the sound was the pure reproduction of audio from high-performance speakers that we couldn't even see?
All this and so much more is possible with whole-house audio. Let's explore what these systems offer our clients, from Fort Myers, FL, to New York and beyond.
SEE ALSO: Are You a Stickler for Sound Quality?
The Transformation of Audio
For many of us, listening to our favorite music involves separate equipment placed throughout the home. There's the turntable, CD player, and the devices that play our favorite streaming services. We may listen to music streaming from our computers, smartphones, and even smart TVs. It's a somewhat disjointed experience, requiring us to head to different rooms of the home to hear our chosen audio.
A distributed or whole-house audio system lets you fill your home and outdoor areas with high-resolution sound. It brings all the disjointed devices together and tucks them away in a closet or cabinet. From here, the audio is distributed and comes through nearly invisible high-fidelity in-wall and in-ceiling speakers installed throughout your home. In your outdoor area, satellite speakers and in-ground subwoofers deliver the impressive audio that fills the air.
Hi-Fi brands heard consumers call for high-performance equipment that didn't distract from a home's aesthetics. Many now create architectural (nearly hidden or completely hidden) speakers that offer perfect sound reproduction. At StereoTypes, we partner with the top brands in the industry to deliver our clients the ultimate experience in whole-home audio.
Setting Up the Zones
By partnering with the industry leaders, we can share recent developments and help you decide which solution is right for your space and intended application. We'll set up zones so that each family member can listen to the audio source of their choice where and when they want to.
For example, one member of the family may be watching the big game on the outdoor TV, while another is enjoying jazz through underwater speakers while swimming laps in the pool. Inside, there's an intense video game happening in the media room while another family member listens to their favorite podcast in the office. And all of this comes from the same whole-home audio system.
At StereoTypes,  we specialize in innovative solutions, expert installation, and concierge-level support long after the last wire has been run. To learn about whole-home audio options or to schedule a complimentary consultation, contact StereoTypes today.