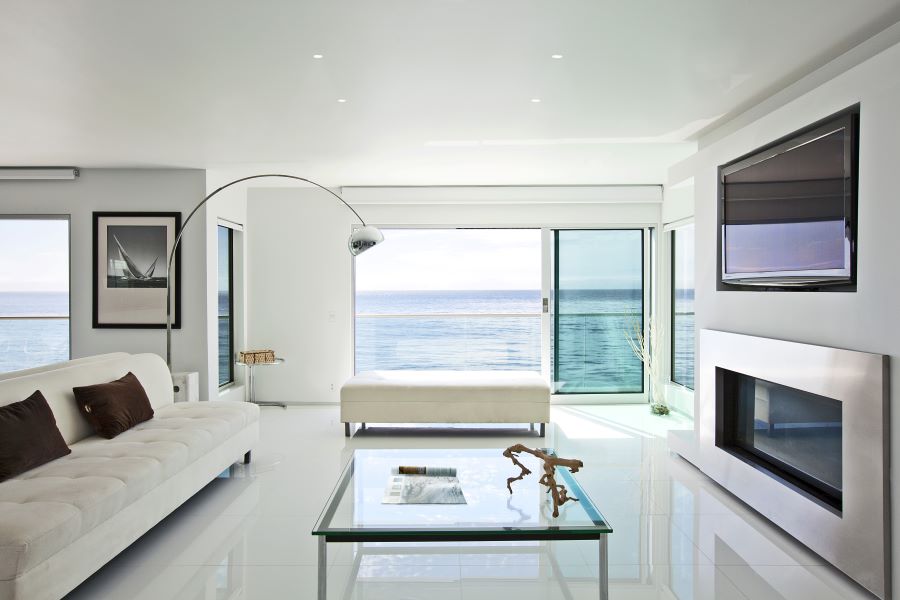 The Combined Magic of High-End and Whole Home Audio Systems
Whether you're a music lover, movie buff, or certified audiophile, almost everyone can appreciate the beauty and life-altering sounds a high-end audio system offers. You can hear every nuance, from the deep bass of a Post Malone song to the rustling leaves as The Perfect Storm approaches.
When combined with a whole-home audio system, you can play any music from any source in any room. It's common to see surprised looks on our clients' faces after we install this type of audio system with high-end equipment. You don't know what you're missing if you never knew it existed, and once you've experienced it, there's no going back.
At StereoTypes, we pride ourselves on providing our clients of 30-plus years with concierge-level support and service, as well as the best-in-class home audio and automation solutions that change lives. Let's look at what these systems offer our clients, from Naples, FL to New York and beyond.
SEE ALSO: Enhance Your Lifestyle With Home Automation Fit to You
Whole-Home Audio
The scope of a whole-home audio system is remarkable. From every corner of your home, you'll hear your favorite playlists, podcasts, audiobooks, and broadcasts. Extend the system outside, and you can listen to expert gardening advice while pruning your hummingbird sage or stay motivated with underwater music while swimming laps in the pool.
Incredible audio isn't just for crisp, clear acoustics of your favorite tunes and exceptional, immersive movie experiences; it also just makes life easier. For example, we can personalize good morning scenes to start playing your favorite wake-up songs softly in the morning, gradually increasing in volume and easing you out of bed with a smile on your face.
Partnering With Best-In-Class Brands
At StereoTypes, we take the time to truly understand our client's lifestyles and what technology would transform their lives. As a result, we ensure your whole home audio system will exceed your expectations, leaving you wondering how you ever lived without it. Part of our secret is the brands we partner with—the ones that define best-in-class audio. A few of these brands include Paradigm, Focal, Sonance, and JL Audio.
JL Audio got its start in the automobile industry. Today, they have a global presence and are industry leaders in the home, mobile, Powersports, and marine audio markets. They are best known for their powerful in-wall and in-ceiling subwoofers that deliver dynamic sound quality and uncompromised bass performance from almost invisible equipment.
Sonance is recognized around the world for its architectural indoor and outdoor landscape speakers. For almost 40 years, they have been delivering speakers that hide from view or blend into any decor yet deliver exceptional unsurpassed acoustic performance.
At StereoTypes, we design, engineer, and install a complete audio system with easy access to every available form of digital content. Stream music from numerous sources or play a CD, stored music, or vinyl from your turntable.
Multi-zones allow you to listen to different audio in different areas of your home simultaneously so that each family member can enjoy their favorite selections. To learn more about what a high-end audio system can do for your home or to schedule a complimentary consultation, call StereoTypes today.