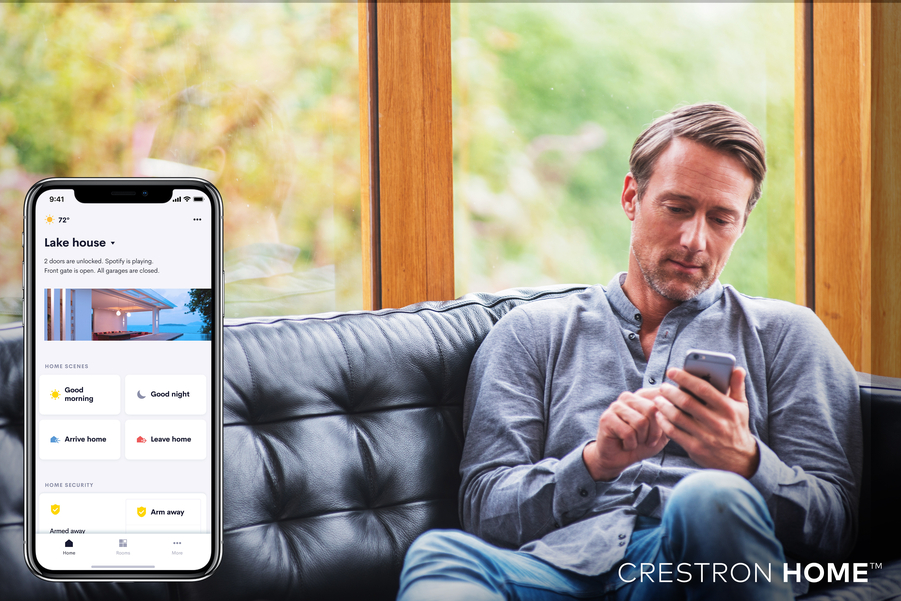 Let Smart Home Control Add Convenience To Your Home
Smart home control systems are becoming more common in modern houses because they provide comfort, convenience, and versatility. There are smart home systems available that provide a variety of functions to help you gain more control over your home in Charlottesville, VA, or throughout the East Coast from New York to Florida.
If you're confused about whether you should install a smart home control system in your house or not, we have some must-have features that will make it easier for you to make your decision. Whether you want to improve your energy efficiency or have fun with family and friends, Crestron can be a great addition to your home.
SEE ALSO: A Day in the Life with Smart Home Control
Ease Of Integration
Modern home automation control systems integrate numerous systems from different manufacturers, allowing effortless control of all your technology without having to give up your favorite devices. Platforms like Crestron Home allow for control of lighting fixtures, entertainment systems, security, climate control, and more. Convenience is key, with the ability to control all your subsystems from an intuitive user interface on a touchpad or mobile app.
Versatilty of Control
The latest systems offered by top-of-the-line home automation companies such as Crestron stand out not just for their convenience, but for their versatily. While many love the modern feel of touchpads and apps, others love the tactile feel for certain applications. Whether it's a smart remote for the living room or an elegant on-wall keypad in the kitchen, the possibilities are endless. You can even go hands-free through the use of sensors, schedules, and voice control.
Customize Your Settings
Another benefit of smart home control is the ability to create custom scenes that match up with your preferences. When it comes to lighting or temperature settings, for example, you have the option to tailor your settings and schedule them to adjust automatically throughout the day. Others, like a "Movie" scene that dims the lights and powers up your project, can be pulled up at the press of a button when needed.
Additionally, Crestron lets you create unique profiles for each family member. When they log into interface, their favorite scenes appear on their home screen as do the rooms and technology that they use most.
At StereoTypes, we are available to help you learn more about smart home control systems for your home. Click here to schedule an appointment at our local showroom. And if you have any questions, get them answered right away. Just click the "Questions?" button at the bottom of your screen and chat with a live representative today.