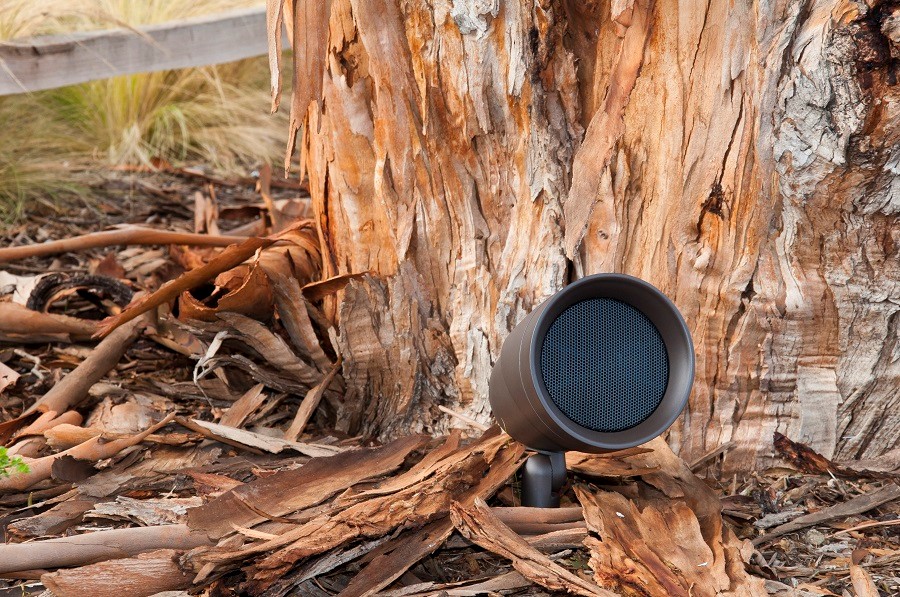 Don't Settle for the End-of-Summer Blues
It might not feel like it right now, but summer is ending here in the Richmond, Virginia area.
There are some telltale signs: The kids are returning to school, football season is starting and before you know it, the outdoor temperatures will begin to cool off.
This fall, however, don't settle for the end-of-summer blues that might keep you and your family from spending time outside. In fact, with an outdoor sound system, you actually can have more reasons to enjoy your backyard for several more months this fall before the cold of winter arrives.
Below in this blog, we explore the possibilities for how you can still entertain with an outdoor speaker setup at your property, even when it isn't summertime and you and your family can't lounge by the pool all day.
SEE ALSO: Enjoy Your Movies Outside with an Upgrade to Your Property
Football-Season Tailgates
When you think of fall, what first comes to mind? You might initially think of leaves falling from trees, but football season is just as synonymous with autumn.
If you can't make it to Charlottesville or Blacksburg on gamedays this season or the Cavaliers or Hokies are simply out of town, that doesn't mean you and your family can't enjoy the fun of tailgates.
Host a barbecue in the backyard and play catch with the kids as game audio is piped through to speakers throughout your outdoor living spaces. Even better, complement your outdoor sound system with an outdoor TV to create a truly immersive gameday experience.
Evening Bonfires
If your backyard features a fire pit, fall is the perfect time to enjoy the crisp temperatures and make s'mores with the family over a bonfire.
An outdoor speaker system is the perfect way to elevate this experience. Instead of having to carry indoor speakers outside to play background music, your dedicated all-weather speakers can play your favorite playlists as you and your family enjoy the nighttime fall air.
Through an outdoor speaker installation from our team at Stereo Types, you can select your preferred music directly from your smartphone as you sit by the fire – whether it's a Spotify or Tidal playlist or your favorite album downloaded on your phone.
Then, adjust the volume as necessary and sit back as you relax and savor precious time spent with family and friends, with music playing in the background adding to the overall atmosphere of the occasion.
Early-Fall Pool Days
Just because the kids are back in school, it doesn't mean that you have to seal off the pool for the winter now.
The temperatures are still warm, and that means there still is plenty of time to sit back, relax by the pool and listen to your favorite album through your high-performance outdoor speakers.
Likewise, on early-fall weekend days, you can still host pool parties, with speakers elevating the experience and adding fun for everyone involved.
Having dedicated outdoor speakers in your backyard here in the Richmond area doesn't mean that you can't enjoy them outside of summer.
While they're perfect for summer outdoor living, delivering a high-performance auditory experience in all-weather situations, they are still a useful addition to any Virginia home in the fall, as well.
Stereo Types is your local source for outdoor sound system installations, and our team is always available to help design and build a customized system for your property.
Want to learn more and explore the possibilities? Reach out to us today by calling (804) 217-8970 or by chatting with us below. We look forward to answering any questions you might have!