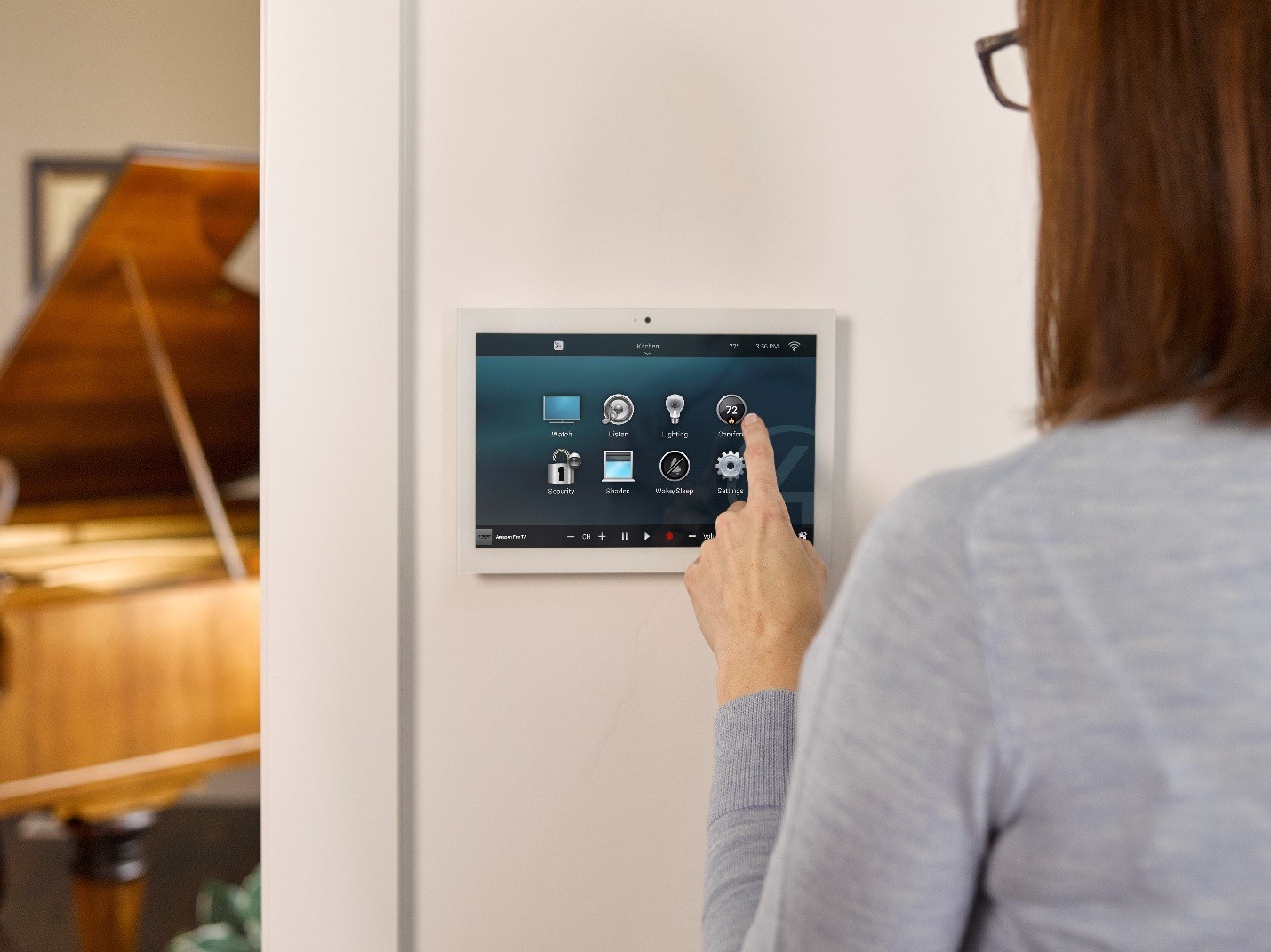 Head Into the New Year the Right Way with Your Local Control4 Dealer
The New Year is almost here and there's plenty to get excited about. Gifts under the tree. The slight, comfy chill in the Naples, FL air. And, of course, all the new technology.
But you don't have to wait until CES to take advantage of smart updates to your Control4 system. In fact, you can do it right now!
As your local Control4 dealer, Stereotypes wants you to kick off your January the right way — with all the cool, fun, and efficient ways you can enjoy your smart home.
Here, you'll find some of the latest updates to your Control4 system. Keep reading for more.
See Also: Experience the Control4 Difference
"

When >> Then

"

Simplifies Personalization
Smart homes are about making your lifestyle easier. And, because no two homes are the same, no two systems are the same, either.
But personalizing your system takes time, energy, and money, right? If you want your outdoor lights to turn on at sundown, and your smart locks to secure your entryways at the same time, you need to call us and schedule an appointment.
Well, not anymore. Thanks to When >> Then, as part of the latest system update, you can set and adjust schedules for each individual device, so they can make your life easier than ever.
From your Control4 customer account, you can make changes to your smart home — including your lights, shades, locks, AV, and security systems — with a few clicks on your keyboard. It's just another way Control4 puts power in the palm of your hand.
Updated and Expanded Music Service Options
There are few feelings quite as exciting as listening to your favorite music streaming throughout your entire property. With plenty of services and millions of songs just a click away, there's no reason you should be limited to just a few options.
Control4 has heard its customers and made streaming better than ever. The latest OS update features a brand new "Add Music" driver, which allows you to update and add services to your system yourself.
Plus, Control4 also offers native access to Amazon Music and Deezer Hi-Fi. Whether you want to enjoy Amazon's nearly limitless collection or Deezer's incredible sound quality, you can do it with ease.
Intercom Anywhere Simplifies Communication
Keeping your family and property safe means staying in communication. Thanks to the new OS update, you can do it with any device, from anywhere.
Intercom Anywhere combines smart doorbells, camera, and intercom services with a single interface that allows you to communicate and interact with anyone in your home or at your door.
Expecting a delivery? Pull up a video feed and speak to the mail carrier as soon as the press the doorbell. You don't have to be home — you can use your smartphone, tablet, or even Apple watch for quick communication. Once you've confirmed their identity, unlock the door and let them drop off the package inside. After they've left, lock it again.
Additionally, you can communicate with family via video feed through your system, whether they're at the office, grocery store, or anywhere else.
Control4 has plenty more to offer in the coming year but you can start gaining the benefits right now.
How do you get started? All it takes is one click.