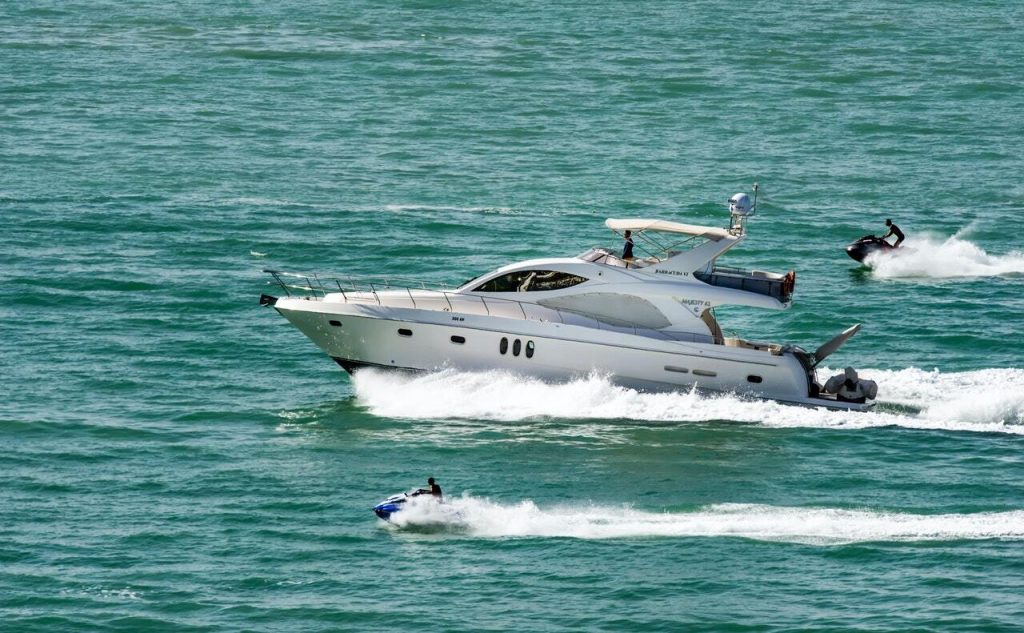 Cut Through The Noise with Best-in-Class Audio Equipment
Few things are as relaxing as taking the yacht out on the water on a gorgeous day in Miami, FL. It's a short escape from the craziness the world has been enduring for the past year, and the worries of life drift away. Your marine audio system can take your enjoyment to the next level, but having the perfect equipment is no easy task.
Our team of marine audio experts, which serves the East Coast from Florida to New York, has been engineering and deploying highly reliable systems for more than three decades. Before we get into how we can help you, let's dive into the benefits that installing a high-quality marine audio system brings to your yacht.
SEE ALSO: Add More Luxury to Your Life with Yacht Automation
Powerful Sound for Everyone to Hear
You purchased your yacht so that you could create wonderful memories out on the open water. Entertaining others is no easy feat, and if your guests can't hear the music over the sound of your engine, the wind, and the waves, what's the point of playing music to begin with? Your marine audio system needs speakers that rise above and cut through the noise.
At StereoTypes, we highly recommend JL Audio's marine speakers because they deliver powerful sound that everyone can hear regardless of what's going on around them. JL Audio pushes the sound barriers of what is possible for a marine audio system, and that's exactly what you want on your yacht.
You can enhance your speakers' sound even further by properly positioning them and choosing the best ones for your yacht. You'll be able to hear the highs and lows of every song from anywhere on your vessel. However, high-quality sound isn't all you need from your marine audio system. You need speakers that can hold up in harsh environments, like the intense heat and humidity of a Floridian summer and heavy rain.
Integrates with Your Marine Automation System for Total Control
If you want to have the power of your marine audio system at your fingertips along with the rest of your smart technology, all you need to do is integrate it with your Control4 or Savant control system. You'll be able to control your audio, lighting control, shading, and security all from the same app on your smartphone. You can even program them to all work in tandem to give you the most comfortable and convenient experience possible.
Upgrade your marine audio system before it gets warm enough to take your yacht out on the beautiful waters of Miami. If you need help choosing the right system or a partner for the installation process, the StereoTypes team is in your corner. Get in touch by giving us a call, filling out our online contact form, or chatting with an expert on staff in the pop-up box below. We look forward to serving you!