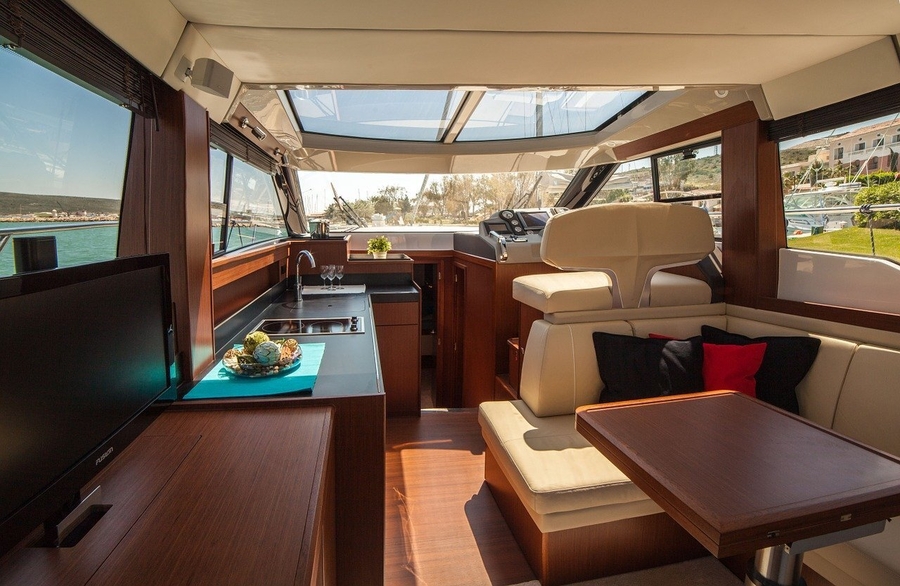 A Powerful Audio System Makes Life on the Ocean Even More Lavish
The wind, the waves, and the open water. What could be better than spending time on your yacht? Whether you're moored at a marina or riding the waves miles from shore, there's something relaxing and invigorating about yacht life. Still, it gets even better! A robust marine sound system sets the tone for any getaway.
StereoTypes can design and install an audio system that delivers superior sound quality. We proudly serve Fort Lauderdale, FL, as well as the entire East Coast from Florida to New York. Throw a party on your vessel. Relax with friends and family. Or spend time listening to classical music alone on your deck. Whatever you want, a marine sound system elevates your experience to new levels. Keep reading to learn the benefits of upgrading your current system.
SEE ALSO: Take Control on the Waters with Boat Automation
The Powerful Sound of Marine Speakers
Can you hear the music when you're going full throttle? It's hard for an average marine sound system to compete with the waves, wind, and engines. Your guest may enjoy it in the cabin or their rooms, but on the deck, it's another story. What's the point of having an audio system if you can't hear songs while soaking up the sun and riding the waves?
JL Audio's marine speakers deliver powerful sound that rises above the waves. In fact, the company's products push the sound barriers of what is possible on the water. Properly placed speakers and subwoofers create the sound quality you crave. Inside, outside, below deck, and anywhere on your vessel, you hear the highs, lows, and midranges of every song. Say goodbye to ambient noise, because your speaker system rises above it. You can even upgrade your movie-watching experience when you integrate the sound system with your yacht AV system.
Feel the Music with Subwoofers
Without subwoofers, your speaker system loses its punch! A subwoofer takes the low-end sounds, pumps them up, and creates the "wow" factor you want. After all, if you can't feel the music, then you might as well be listening to songs through your earbuds. Subwoofers from JL Audio bring your marine audio system back to life. They create the rich, deep, and chest-pounding sounds you want on your yacht.
In addition, you won't need to crank up the volume to unbearable levels to hear and feel the music. JL Audio's Marine speakers and subwoofers are designed to cut through the noise without creating a deafening atmosphere. They produce a louder and cleaner sound at all listening levels. Most importantly, subwoofers and marine speakers are built for salty, damp, and wet conditions. You can expect them to provide superior performance for many years.
Where Automation Meets Audio
Choose a song or playlist, adjust the volume, and select the speakers . . . all from your yacht automation tablet or smartphone. A remote-controlled sound system makes entertaining on your yacht seamless and convenient. With a distributed audio system, you'll give your guests the royal treatment, because they can select their own songs to play in their cabins. Need to pause the music or change a song while steering your yacht? It's easy to do. One-touch control makes marine life so much more luxurious.
Give your yachting life a boost with an advanced marine audio system. Call StereoTypes at (888) 217-9488 or fill out our contact form for a consultation. We look forward to hearing from you.