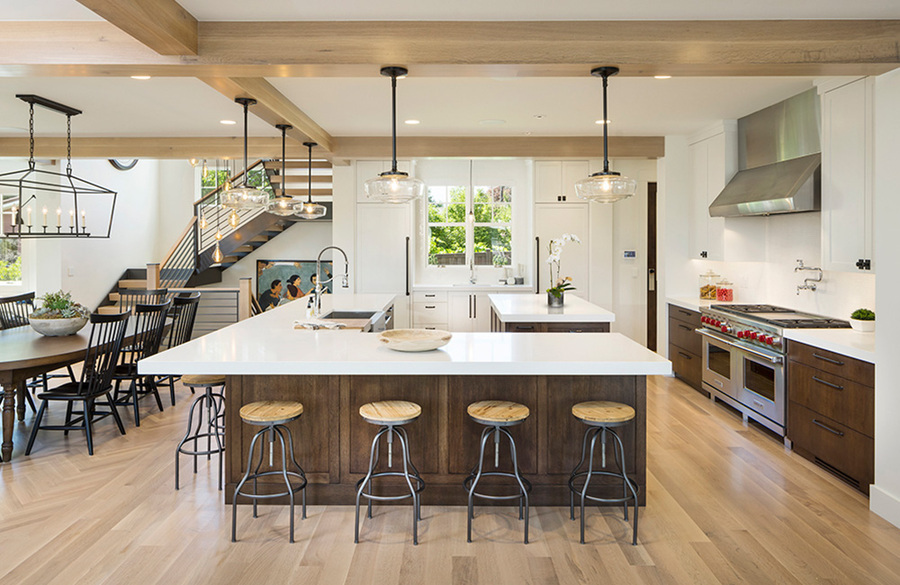 Discover the kind of luxury only a lighting control system can bring!
When you think of the technology solutions that elevate your lifestyle, do you ever consider home lighting control? If the answer is yes, congratulations! You are already on a great path to knowing luxury and sophistication firsthand. But if your answer is no, then you need to read this blog and learn all the ways smart lighting design keeps you happier and healthier, so you can enjoy your home in Naples, FL, even more.
SEE ALSO: 5 Creative Ways to Use a Home Lighting System
Work More Efficiently and Stay Productive
Have you ever found yourself struggling to focus and get things done when you are working remotely? If you have, you'll be pleased to know that this is fairly common, as productivity and concentration are one of the biggest challenges of working from home. But don't worry! Our smart lighting solutions can help you with that. Simply adjust the hue and brightness of your lighting – via your smartphone app or smart home tablet – and create the perfect environment to focus and get your work done.
Effortlessly Set the Mood to Enjoy Entertainment
Having a top-level entertainment experience is not only about the performance of your audio or the quality of your picture. With our lighting control solutions, you can take your movie nights to a whole new level by dimming your lights for a warm, cozy environment. Are you hosting a cocktail hour for your friends? Lighting helps you recreate a fun nightclub atmosphere. Whatever your idea of fun is, smart lighting solutions elevate your experience by putting control right in the palm of your hand. You can even set scenes for every event – so one button-press does it all!
Keep Your Body and Mind Healthy
A restful night's sleep is vital for you to be happy and healthy. And just like a lighting control system helps you concentrate during work, it's also a great tool to relax and wind down after a long day.
To maintain the health and vitality of your body and mind, regulating your circadian rhythm is a must. Schedule your lights to change at the same pace as the natural sunlight, and enjoy a day full of energy and a night full of relaxation. At StereoTypes, we are excited to help you elevate your lifestyle with our high-tech solutions. Are you ready to integrate top-notch customized smart lighting? Reach out to us right here to learn more! We proudly serve clients throughout the entire East Coast – from Florida to New York.