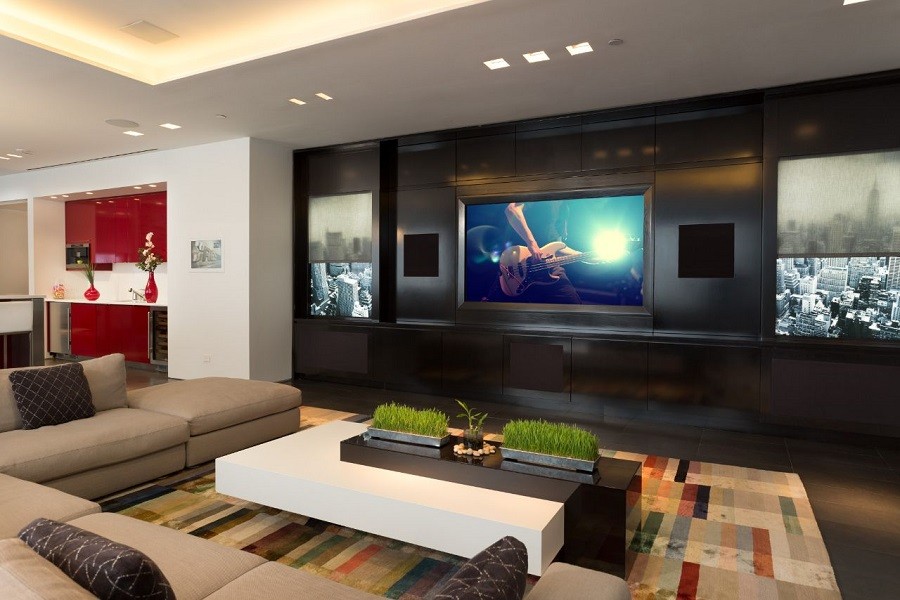 Got Plans for a New Home Theater or a Sound System? Let Our AV Company Help!
Anything worth having requires a certain degree of planning. For instance, big technological upgrades to your home can't be done on a whim. Nothing is truer than installing an audio-video system in your home. Whether you want a new display in your home theater (e.g., a projector system or 4K UHD TV) or a whole-home audio system, it's essential to prepare in advance.
What do you want? How much do you want to spend? When do you need it? And what's the best product to meet your needs and budget? StereoTypes is a reputable and experienced AV company that serves homeowners throughout Charlottesville, VA, as well as the entire East Coast. Keep reading to learn how we can help you plan properly for your AV project.
SEE ALSO: Tips from a Home Theater Expert on Enhancing Your Cinematic Experience
Prepping for the Perfect Product
The year 2020 has been a challenging one for all of us. And yet, life marches on, and so does technology! There are so many exciting new products on the market now – ones that dramatically enhance the audio-video experience in your home. From 4K UHD TVs with absolutely stunning displays to whole-home sound systems that create a truly immersive experience, you can upgrade your smart home in ways you never thought possible.
Stereo Types helps you determine the best AV system for your home and then starts the process for you. Due to the economic impact of COVID, there are a few supply-chain issues that have created delays in equipment delivery. Fortunately, we've been in the industry for many years and know how to work quickly to expedite product delivery and installation. Our goal is to ensure an AV project that's completed according to your budget and timetable.
Private Home Theater
Wouldn't it be nice to upgrade your movie-watching experience? Instead of watching films and programs in your living room or bedroom, transform your spare room into a home theater. Complete with an ultra-high-definition projector or large 4K TV, your private cinema will rival the displays you'd see at a movie theater. In fact, Stereo Types can recommend AV products that take your experience to the next level. Add a surround-sound system with in-wall speakers, in-ceiling speakers, and subwoofers, and you'll feel like you're actually a part of the action.
Whole-Home Sound System
It's one thing to listen to music through your earbuds but quite another to hear it from a whole-home audio system. New high-end speakers place throughout your home transform how you enjoy your favorite songs. Put down your earbuds and disconnect from the tech. You'll appreciate the high-quality audio that comes through your speakers and literally feel the sound as you move from room to room. Also, a multi-room AV system can be extended outside. With an outdoor AV system, you effectively expand your entertainment space and make your home even more enjoyable.
There are so many ways you can upgrade your home's AV system. Get started on your project now by letting StereoTypes help with the planning. Call us at (888) 217-9488 or fill out our online contact form. We look forward to hearing from you.