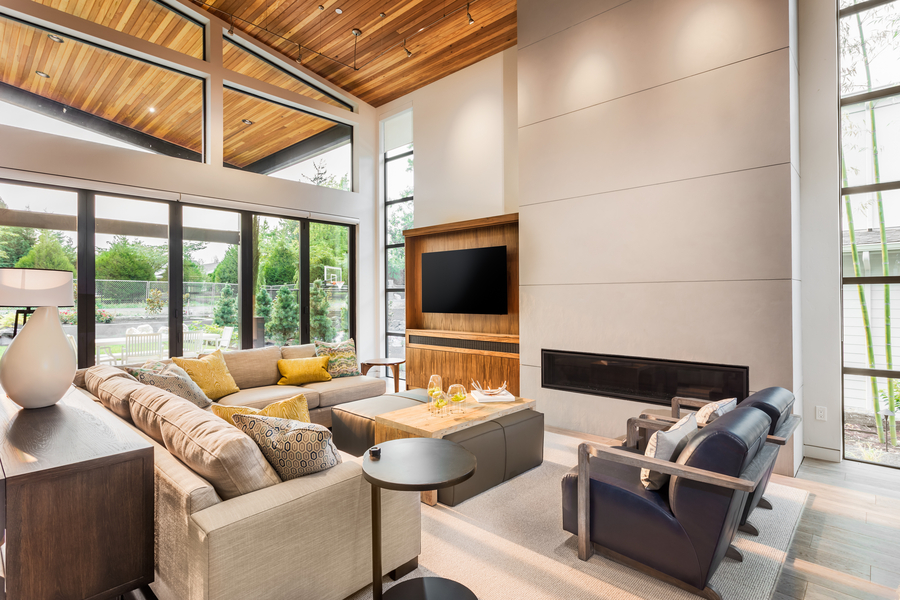 Learn How These Technologies Improve Your Smart Home Experience
The term "smart home" is relatively common today. But do you know what it is? Chances are highly likely you have a smartphone. You may even have a smart car. However, a home that is "smart" could include a range of technologies. After all, there are many smart products on the market now. So, it's not always easy to know where to start when you want add smart home automation to your Long Island, NY home.
Whether you are expanding the scope of your smart home or starting from scratch, this blog will help you determine the top three technologies to install or upgrade. Read more to discover the benefits of a connected home.
SEE MORE: A Day in the Life with Smart Home Control
Casting Light on Smart Home Automation
How many times do you flip the light switch on and off each day? It's become so much a part of your everyday life that you probably don't think twice about it. Yet, there's a better way to control the lights in your home. Smart lights are sophisticated and intuitive lighting solutions that change the way you interact with your home. Not only can you adjust all the lights with a touchpad, but you can let them do the work for you. Today, many smart lighting systems adjust based on the amount of natural light entering your home or by a pre-programmed "scene."
Let's say you're planning a movie night, and you want to adjust the lighting perfectly for the event. By programming a lighting scene, such as "movie night," you'll simply click the icon on your touchpad. Then, all the lights adjust to your preferences. Create scenes for other times of the day or occasions like "morning time,", "dinner time," and "away from home." Some smart lights are also tunable, so they can change hues to mimic sunlight throughout the day.
A Shade of Simplicity and Sophistication
Another smart technology that few people consider is motorized shades. Shades and blinds offer a modern aesthetic and integrate seamlessly with the rest of your home automation system. Most importantly, they save you the time and hassle of adjusting them manually. Lest you have thoughts of bulky looking and industrial shades, let's clarify. Smart shades hide their wires or motors. They have a sleek and stylish appearance. That's much better than dusty shades with dangling cords and rods.
You'll also be able to find the perfect match for your home décor. Motorized shades are available in hundreds of fabrics and materials with a wide range of colors and styles. Best of all, by using your smartphone app, remote control, or tablet, you can manage the shades easily. Much like lighting control, you can even schedule scenes or program them to operate automatically.
A Smart Way to Keep Your Family Safe
Protect your home and your loved ones with a smart security system. You'll have eyes on your property all hours of the day. Unlike bulky surveillance cameras that capture low-quality images and are easy to circumvent, smart security always has the upper hand on intruders. These systems include HD cameras with night vision, two-way communication systems, Now, you can keep track of everything on your property.
At the same time, if you want to have automatic door locks and remote-control doors, it makes your home even safer. You can set alerts to let you know when a motion sensor is activated, buttons are pressed on an access control panel, or anyone tampers with the door station or windows. Using a smart security system is like having a team of security guards on your property.
The smart technologies don't end with lighting, motorized shades, and security. With a fully connected home, you can also integrate your heating and AC system, whole-home audio, and a home theater. Want to learn more about upgrading your home automation system? Reach out to us by calling (888) 217-9488, filling out our online contact form, or clicking the chat box at the bottom right. We work with clients along the East Cost from New York to Florida.