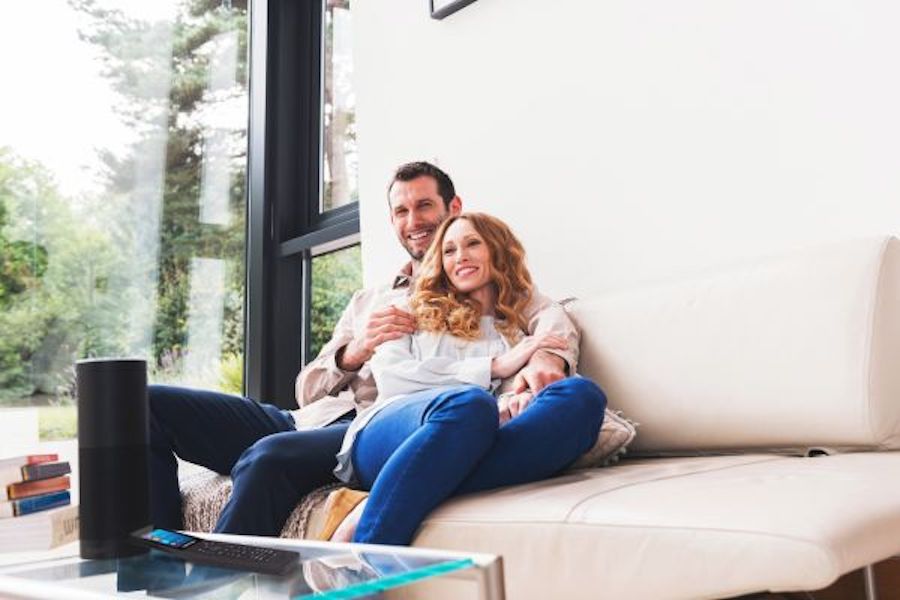 Control Your Favorite Electronics with the Sound of Your Voice
Smart home technology was created to simplify home life and make managing a home easier. But home automation technology takes it a step further, allowing you to integrate all of your smart home technology to control your entire home from one platform. Crestron has been a leader in home automation for years, using an intuitive platform to streamline managing your home.
With Crestron's platform, homeowners can control everything from their thermostats to their lights, using a touchscreen or smartphone app. And now, with Amazon Alexa, you can manage your Naples, FL, home through voice control. Keep reading to learn how StereoTypes elevates the at-home lifestyles of homeowners from New York to Florida.
SEE ALSO: Why You Should Trust a Professional for Media Room Installation
Hands-Free Control
With Crestron, you can manage your home with ease. All your smart home tech integrates into one dashboard, so you can adjust your environment how you see fit with the touch of a button. But sometimes, your hands are tied up, or you can't get to your phone or control the touchscreen. By integrating Crestron with Alexa, you can adjust your home with the sound of your voice.
Ask Alexa to open your shades or turn off the upstairs lights. Alexa will instantly communicate with Crestron to execute your command. Your home will adjust within seconds, so it's exactly how you want it. With Alexa, fumbling with buttons and screens is a thing of the past.
Access Your Favorite Technology
Crestron made it possible to control your entire home from one dashboard. With Crestron, you can also set "scenes" to control multiple devices simultaneously. For example, start your day with open blinds, your comfort temperature, your favorite playlist, and more. Then, select your morning preset on your Crestron control surface, app, or ask Alexa to adjust to the morning preset.
The power of Crestron is available to you at the sound of your voice. Alexa can communicate with Crestron to control your smart home technologies, from your locks to thermostat, lights to media. For example, ask Alexa to lock the front door, dim the dining room lights, or turn on a movie in the media room. You can also ask Alexa questions like what the thermostat is set to and if you turned off the upstairs fan. With Alexa, the sky's the limit. You deserve a home that works for and responds to you. By adding Alexa to your Crestron-powered smart home, you'll receive unrivaled luxury and control. If you have any questions or want to install Crestron in your home, contact StereoTypes by calling (888) 217-9488. We serve the East Coast from New York to Florida, providing superior customer service and smart home solutions.