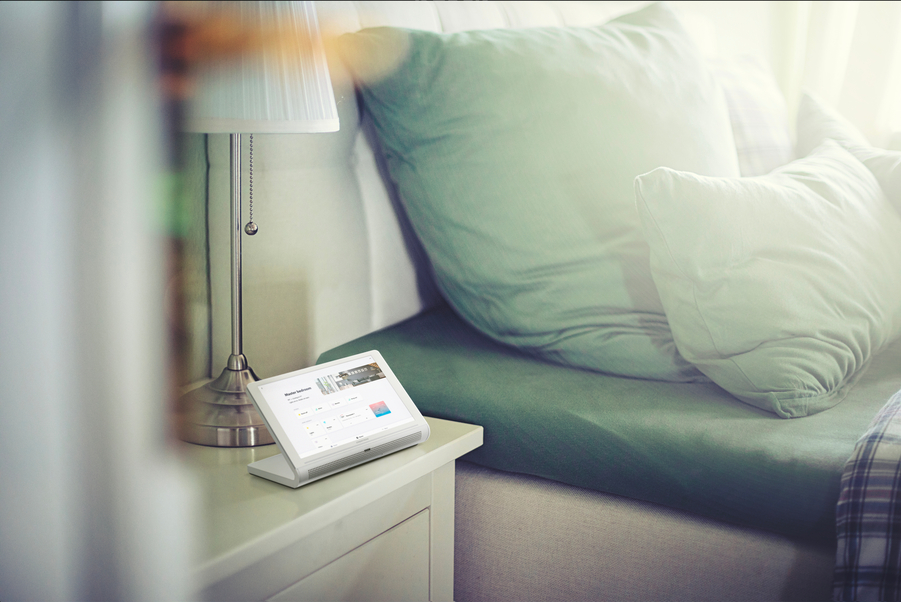 Crestron Custom Programming Offers Limitless Smart Home Automation Designs
As a leading home automation firm with 45 years of experience and operations throughout the East Coast from New York to Florida, our clients trust us to deliver the best-in-class services that enable them to manage their homes with ease.
Our team of certified Crestron, Savant, and Control4 dealers ensures our customers receive the system best suited for their unique needs. For luxury and large estates in Boca Raton, FL, we often turn to the Crestron System. So let's look at why this company remains the leader in luxury home automation.
SEE ALSO: Should You Care About High Resolution for Whole Home Audio?
Ultimate Personalization
A large estate demands scalability and personalized functionality. Some clients' main concern is protecting their artwork and home furnishings through temperature, humidity, lighting, and shade control. Others demand a whole-home audio solution that works seamlessly for all family members, allowing them to choose their own music for any area of the home or outdoor space.
Regardless of their unique requirements and lifestyle, all clients expect a solution where every device connects seamlessly and can be controlled through one platform.
Crestron's vast custom programming ability makes this possible. A Crestron dealer with deep knowledge of complex programming and Crestron's audio-visual technologies, control systems, and user interfaces can tie in almost any electronic device.
One-Touch Control
Luxury homeowners are looking for user-friendly devices, solutions that bring ease of living, enjoyment, and security. They want to control their climate, lights, motorized shades, whole-home audio, outdoor entertainment space, pool, security system, and more with one touch of a button.
Our programming solutions and Crestron's intuitive user interface make that possible, no matter how large your estate or how many buildings. From 15,000 square-foot homes to the 856,000-square-foot, 46-story Hearst Tower in New York, Crestron offers limitless customization that can be controlled from your intuitive touch screen panel, custom-engraved keypad, smartphone, tablet, or voice activation.
We'll program smart buttons for your everyday tasks. For instance, an "Away" button may set the temperature, lower the shades, arm the security, and lock the door. For those that like to have friends and family over, an "Entertainment" button turns on your expansive landscape lighting and outdoor entertainment area as well as the whole-home audio. Additionally, through shade and lighting control, the perfect mood is created in the dining area.
Limitless Technology
Our team will take the time to discuss your lifestyle and what smart home technologies would make a significant difference in your life. For example, we may program the home to awaken before you do, slowing opening up the blinds as day breaks, lighting a trail from your bedroom to the kitchen where the lights brighten as if lit from the sun and the TV tunes into your favorite newscast.
Creating a Healthy Home Environment
Crestron continues to form strategic partnerships that enhance its custom home automation services. For example, understanding the growing awareness of how home environments affect our health and wellness, the company teamed up with Delos, a technology and wellness company focused on improving indoor environments.
The combination of the Delos DARWIN Home Wellness Intelligence Network and Crestron made healthy home environments possible by reducing indoor toxins, purifying the water and air, and using dynamic lighting to simulate dawn-to-dusk, and the east-to-west movement of the sun, improving sleep and restoring vitality.
At StereoTypes, we work with all top smart home automation systems, ensuring our clients the best solution for their unique needs. Because of our vast experience as integrators and programmers, we can develop a scalable system that can continue to expand as technology advances and your family's needs change.
To learn more about what Crestron technology can do for your home or for a complimentary consultation, call StereoTypes today.