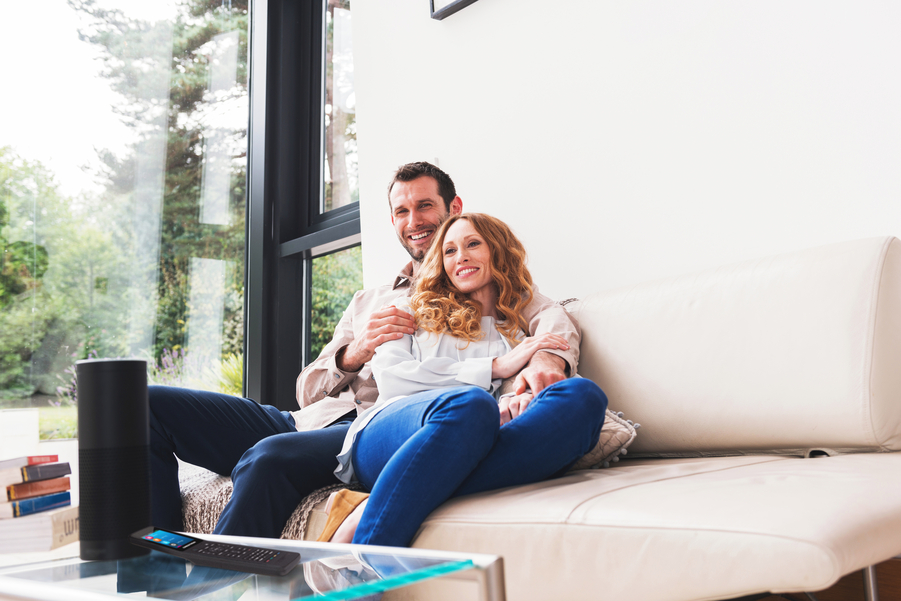 Crestron Home Makes Home Automation Easy
In many ways, Crestron is the granddaddy (or grandmother) of home automation systems. The company's name is well known to residential and commercial automation integrators, making homes, conference rooms, and offices smarter and easier to manage for several decades.
Crestron was and continues to be known as a very powerful, highly customizable home automation solution. With the high level of programmability came a degree of complexity. In some smaller installations, a Crestron system took some effort by smart home installers to properly configure and deploy.
With Crestron Home, the company set out to simplify home automation, both from the user perspective and for installers to deploy. The results have transformed Crestron home automation, making it far easier to get a smart home up and running while allowing users more personalization than ever. Read more below about how Crestron Home should be at the top of your list when considering a smart home installation in Naples, FL.
SEE ALSO: 3 Must-Have Features of a Robust Home Automation System
A Reimagined User Experience
Crestron Home's new OS 3 user experience has adopted all the latest interface improvements from the best smartphone apps. The whole interface is fresh, modern, and intuitive, from visuals to icons to navigation and personalization. Knowing that users want to use smart home features from whatever device they have, the interface works the same whether it's on a dedicated Crestron touchscreen or the app on your tablet or smartphone. No matter the device, it's a breeze to check on the status of smart features like temperature, smart locks, lighting, AV, and more. Adjust anything with quick taps to get directly to what you want, or activate a scene that sets various smart features to life with one tap.
Enhanced Personalization and Customization
Changing automation sequences or adding a feature to a Crestron system required complex programming skills in the past. Crestron Home has now put much of that power in the hands of the user. You can personalize the interface with your own room pictures and save favorites and quick actions to get to oft-used features quickly. Most powerful of all, you can now design your own scenes, setting up lights, temperature, motorized shading, AV, and other items to your liking, and memorizing it for one-touch recall later. If you own multiple properties, Crestron Home easily lets you shift between residences for remote control of your main or vacation home.
Complete Home Automation
While Crestron has always been known as a complete solution with its own motorized window treatments, lighting control, and AV solutions, Crestron Home has made it easier to integrate with other popular smart solutions. Crestron Home can integrate third-party solutions like Sonos audio, Lutron lighting control, Nest thermostats, and voice automation through Amazon Alexa, Apple HomeKit, and specialized solutions like Josh.ai. Let us create the smart home of your dreams with Crestron. StereoTypes serves the East Coast from New York to Florida with a wide array of home technology solutions. Call us today at (888) 297-9488, reach out via our contact page, or talk to one of our experts using the chatbox on this page. We look forward to working with you.