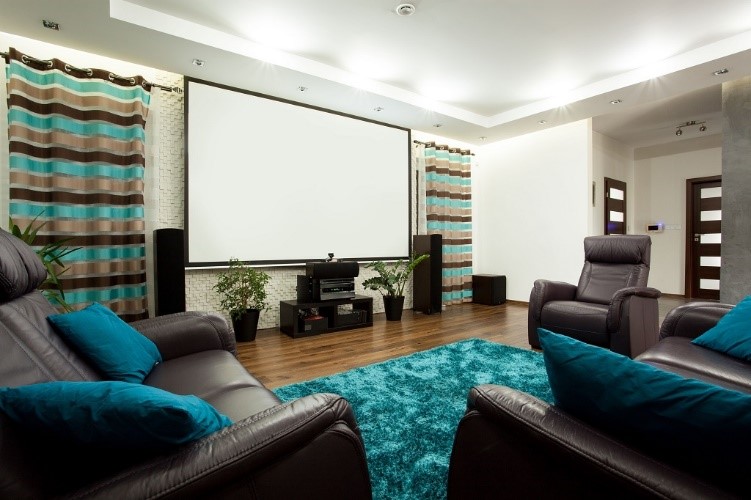 Automation basics, how to get started and what to look for in an integrator
How often are you frustrated with the inability to get the devices in your home to work correctly?
This is a fairly common occurrence in many households, but there's an easy way to make the technology in your home work better for you: Smart home automation. From home theaters and lighting control to whole-home audio and professional network installation, Stereo Types is the home automation leader in the Charlottesville, VA region. Here's our guide to helping you get started with home automation.
SEE ALSO: Crestron: The Elegant Home Automation Solution
HOME AUTOMATION BASICS
Home automation may sound complicated, but fundamentally it's the process of taking the various devices in your home and centralizing them under one control interface. This interface is usually a touchpad, but wall panels or other devices can be used depending on the system and your needs.
You have many options available when it comes to installing home automation systems. These options can be as simple as lighting control or as complicated as an outdoor sound system. The possibilities only grow as you link multiple systems together, creating a technological web that encompasses devices throughout your home.
As you start on this process, the important thing to keep in mind is that automation should make your life simpler. The devices themselves might be complicated, but using them should be simple. The bottom line is to make sure you end up with fewer headaches when the project is complete.
WHERE TO START?
If you're just getting started with home automation, jumping into a complex project like whole-home audio may be a bit scary. A more manageable place to start is automated shades. This may not sound like a worthwhile project, but automated shades offer a lot of value for a relatively small price.
To start with, automated shades are much more convenient to use than normal shades. Though it may not seem like a lot of time or hassle, it's much easier to adjust shades from your couch with a touchpad than it is to get up from the couch every time. Over the months and years, those minutes will add up to significant savings.
There are more benefits from automated shades as well. If you integrate your shades with your home theater system, you can dim the lights and turn on your A/V from one device. Automated shades will also help you save money by better insulating your home.
GET A PROFESSIONAL INSTALLATION
Once you've mastered automated shades, you can think about additional, more complex systems for your home. However, we strongly recommend you choose a professional integrator no matter what you opt to install. Home automation involves installing and calibrating complicated devices and getting them to talk to each other, which can be difficult for those who don't have the right experience or training.
If you're looking to get started with home automation, we'd love to show you what Stereo Types has to offer. To learn more about our services, call our Charlottesville office at (434) 973-8820 or visit us online.