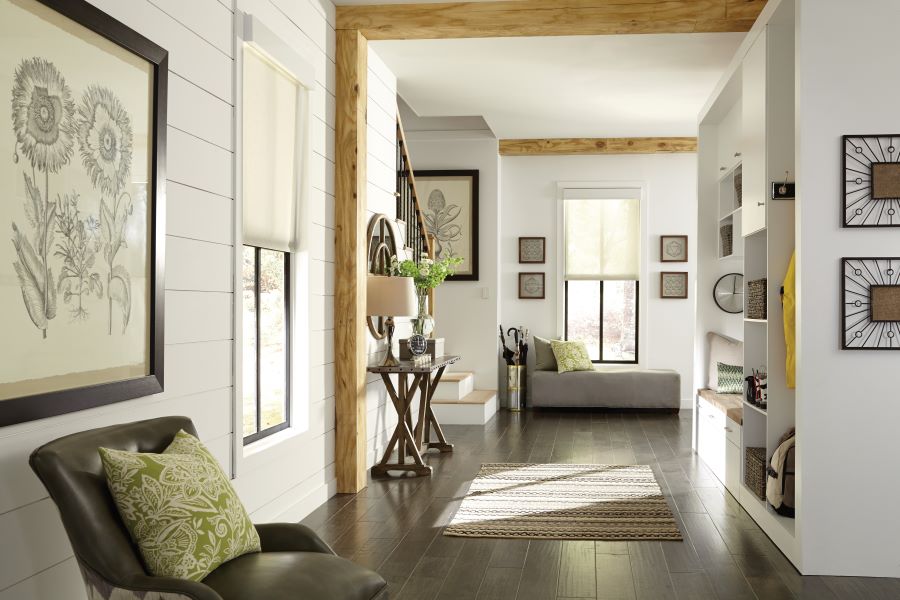 Experience One-Touch Control of Your Shades and Lighting
Automated shades are one of the top requested smart home systems. Why, you wonder? The answer lies in traditional shades and their "lack of" ease of use. The sun starts beating through the window, so you get up to lower the shades. Another beautiful Naples, FL, sunset sets the sky ablaze, so you get up to raise the shades. Yes, you may be getting a little exercise, but it's more than a little irritating when your team's on the 10-yard-line or you're engrossed in the major plot line of a novel.
Let's look at the latest motorized shades and why our East Coast clients, from New York to Florida, are turning to home automation to create unrivaled ease of living.
SEE ALSO: 3 Benefits of Outdoor Sound Systems
Total Control
Automated shades offer effortless control. They rise in the morning, waking you with the sun's first rays. When evening arrives, they lower, offering privacy. When it's time for a movie, the blackout shades descend.
They can also automatically adjust based on the position of the sun and the temperature in a room. For example, when the direct rays of the sun hit the windows and the temperature rises, they automatically lower to reduce the strain on your HVAC system and protect your furniture and fine art.
They also offer one-touch control based on an event. If integrated with your home automation system, you can tap "Good Night" on your touchscreen, elegant in-wall keypad, or handheld remote, and all your blinds lower, the doors lock, and the alarm arms. All that remains is a softly lit pathway leading from your bedroom to the bathroom and kitchen.
Breathtaking Beauty
Motorized shades have come a long way since they first hit the market. Today, they come in beautiful designer fabrics with varying opacities. Sheer weaves retain a view of the outdoors and let in filtered sunlight. Reduced-glare applications minimize reflections on TV screens and computer monitors. Dim-out shades offer complete privacy.
Dual-mounted applications enable two different fabric rolls on the same window for rooms that require varying solutions based on the occasion, such as total darkness for movie nights and views during the day. Our clients who enjoy sleeping in pitch dark genuinely appreciate these options.
At StereoTypes, we partner with industry leaders in home automation to provide our clients with the latest technology. In automated lighting and shade control, that brand is Lutron. Palladiom is one of their most popular motorized shade lines for several reasons.
These whisper-quiet wireless or wired fashion-forward shades do not require a fascia, recess, or pocket. Their bottom rail accentuates the minimalist aesthetic, and their Intelligent Hembar Alignment maintains synchronized control of shades as they raise or lower within one-eighth of an inch–offering distinct and beautiful unity. Clients can also use their own material for motorized window treatments if the fabric is appropriate.
Are you ready for effortless lighting and shade control? Can you imagine managing your lighting, shades, climate, security, entertainment, and more, from one user-friendly platform? To learn more about the latest innovations in home automation or to schedule a complimentary consultation, contact StereoTypes today.