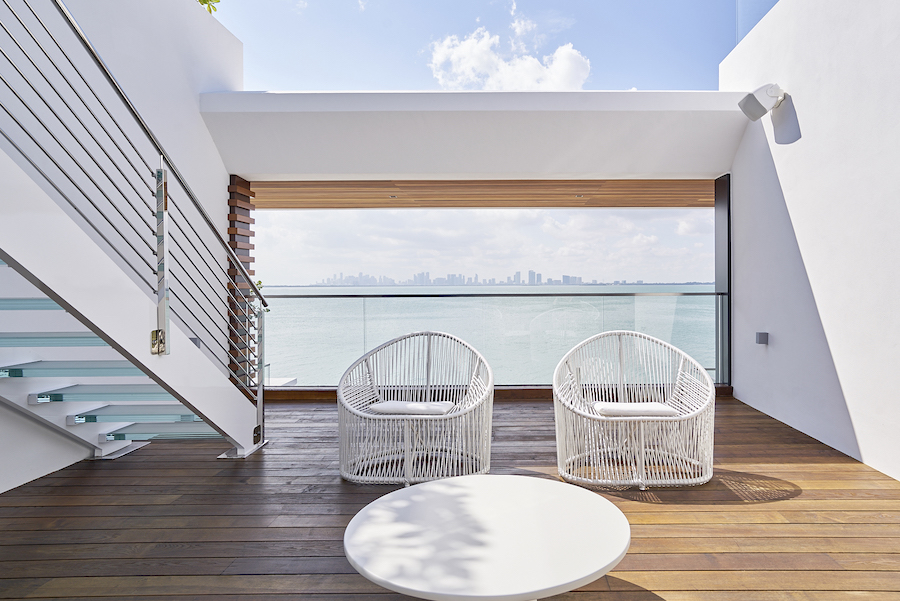 Enjoy High-End Entertainment While Exploring the Ocean Blue
There's nothing like spending a few days on your yacht, with the smell of the salty ocean air, wind whipping through your hair, and crystal-blue water surrounding you. It doesn't get much better than that. Or can it?
With marine AV technology, you can enhance your time out on the open water with premium entertainment. Listen to music while you set sail or settle down to watch a movie as the sun sets over the horizon. The options are endless and completely up to you! Check out these AV solutions that are perfect for your yacht in Miami, FL!
SEE ALSO: What Can Smart Shades Do for Your Home?
Marine Audio
Imagine walking the deck of your yacht, breathing in the ocean air, and hearing your favorite album play through high-fidelity speakers. With Sonance Mariner speakers, you can bring your entire music library out to sea with you! The Mariner line from Sonance are extremely durable outdoor speakers designed to withstand the elements, wind, salt air, and much more. It's tough but doesn't compromise the quality of sound it'll fill your yacht with.
These speakers can be installed directly on the wall of the interior and exterior of your yacht. Professional marine audio integrators like StereoTypes can strategically place them so your entire yacht is filled with high-quality sound that your whole family and friends will love.
HD Outdoor TV
Take outdoor movie nights to the next level with a movie night on your yacht! While you're sailing through the ocean, entertain your family and guests by playing movies, shows, or sports on TVs designed to last in extreme places. SunBrite Outdoor TVs are built to protect internal technology from all sorts of weather, including salty air and sea spray. They're just as bright as indoor televisions, with a 4K picture that will leave every viewer amazed.
Yacht Automation
Create an integrated AV system by installing automation software like Control4 or Crestron for your yacht. It'll allow you to control your speakers, TV, and any other technology you have on board from one dashboard, making it easy to queue up a movie on your flat screen or play a custom playlist through your speakers. You can even use your speakers as surround sound for movie night on the sea. No matter what entertainment you want to enjoy, your entire AV system will be at your fingertips.Take your yachting experience to the next level with high-end marine AV solutions! Contact StereoTypes today to learn more and get started creating a one-of-a-kind AV system in your Miami, FL, yacht. We can install high-end entertainment technologies that will keep you entertained and withstand everything that comes with setting sail.