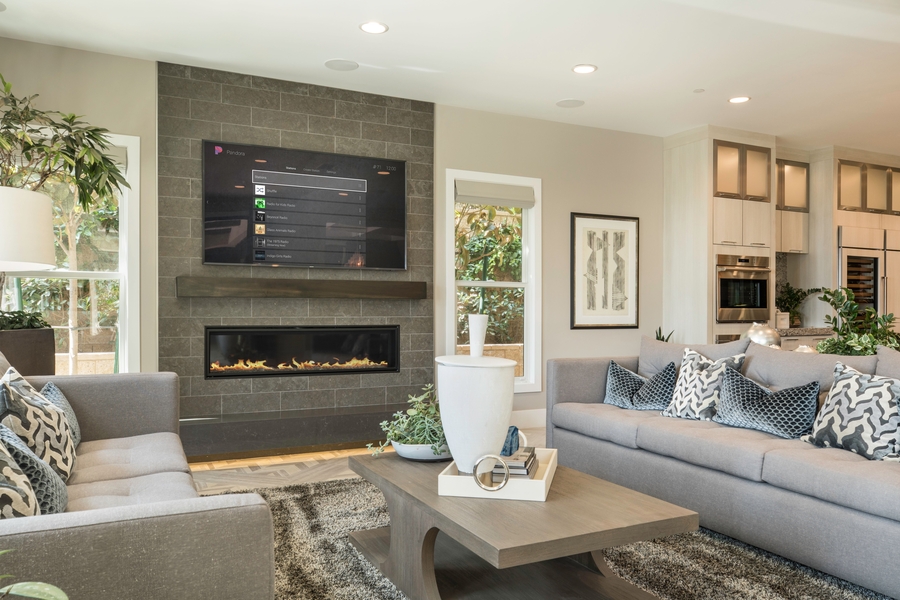 Home Automation is Convenient, Fun, and Safe with Touchless Control
Tell your house what to do, and it obeys your every command. Dim the lights, raise the blinds, arm the security system, and much more. When you have a Control4 system, you use your voice to control all the connected technologies in your home in Naples, FL or throughout the East cost. Your Control4 smart home system works beautifully with Amazon Alexa and Google Assistant to help you go hands-free in your home.
Do you like the futuristic appeal of telling your home what to do? Maybe you enjoy the modern conveniences of touchless smart home control. Or you may want to create a touch-free home environment due to COVID. Whatever the reason, a Control4 voice-controlled system is perfect for you. Learn more about Control4 and their touchless home automation options in this blog installment.
SEE ALSO: Meet the Neeo Remote
Just Say the Word
You've prepared the meal, set the table, and now you're ready for the family to gather for dinner. Instead of going from room to room to round up everyone, say "dinnertime" to Alexa or Google Assistant. At your command, the dining room smart lighting dims, and other lights flash in different areas of the house to signal that supper is served. Isn't that a smart way to bring the family together?
Still, it gets even better! You can control everything – not just the lights – with your Control4 system. That includes the smart thermostat and home entertainment system. It's almost like having a butler.
Let's say you want to watch a movie in your home theater. Instead of lowering the motorized shades, dimming the lights, adjusting the AC, and turning on the entertainment system individually, program it all in advance by setting a scene. When the time comes, simply say "movie time," and everything adjusts to your preprogrammed settings.
So Easy to Use
You have a lot going on in your world. Adding a complex smart home system shouldn't complicate things. Fortunately, it won't if you choose Control4. Taking control of the system is as easy as talking. However, if you prefer to use touch control, the C4 system is simple to learn. If you know how to use a smartphone, then the learning curve is virtually non-existent.
For instance, if you're tucked away in bed but want to check your home's surveillance cameras, just grab your Control4 touchpad and click on an icon. You can view all the live footage on the tablet or even your smartphone.
Perhaps you're watching a movie, and the doorbell rings. Check your C4 video doorbell feed right where you are and even communicate with the person without getting out of your seat. If you have smart locks, touch a button on your tablet to unlock the door for your guest. Do life differently in a Control4 smart home. StereoTypes proudly serves clients in Naples, FL, as well as the entire East Coast. Call us at (239) 438-4500 or complete the form on our contact page to schedule a consultation.