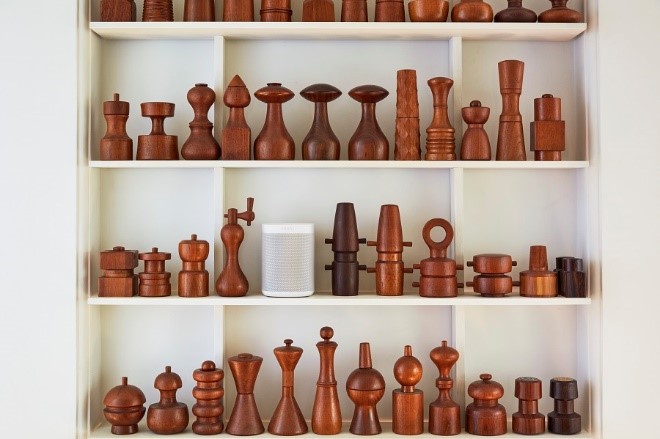 From Smart Speakers to the Latest in Surround Sound, Get Better Sound in Any Space
Today there is a seemingly endless amount of streaming music services available and we are able to enjoy our content anywhere. Luckily for us, we're in a golden age for fans of high-end audio. But if you haven't upgraded your audio system in a while, you may not be aware of the new products released in recent years. Stereo Types is here to help you get the most of your home listening experience, so here are three devices that help you enjoy high-end audio throughout your Naples, FL home.
SEE ALSO: What You Need to Know About High-End Audio Solutions
FOR ANY ROOM: SONOS ONE SMART SPEAKER
If you want an easy, affordable upgrade for your home audio, the Sonos One wireless speaker is a great place to start. At a price of just $199, the Sonos One gives you quality sound with a multitude of other features, making it an incredible bargain.
The features that make the Sonos One standout are its versatility and flexibility. Its small size allows it to fit in any room or be moved from room to room with ease. That means more options for where you enjoy your music. The Sonos One can also be paired with another speaker to create instant stereo sound or with multiple speakers to build a whole-home audio system. You can add a subwoofer as well.
Lastly, the Sonos One has built-in voice control capabilities to work with Amazon's Alex virtual assistant. The One converts into a smart speaker, capable of controlling your lights, temperature and other automation systems in addition to your media.
FOR YOUR MEDIA ROOM: SONOS BEAM SOUND BAR
If you're a more dedicated audiophile, you probably have a media room somewhere in your home, and we've got high-end solutions to fit your discerning taste. One possibility is the Sonos Beam soundbar.
Where the Sonos One is built for small rooms and relatively quiet listening, the Beam is made with bigger spaces and has additional features that make it a perfect fit for your media room. The Beam has the same Alexa functionality as the One, along with the same ability to easily pair with other Sonos speakers to easily expand your system.
The Beam can be mounted on a wall or placed on your TV stand, and it supports 72 different music streaming services. It can also be paired with your TV remote, allowing you to control your TV with your voice.
FOR YOUR HOME THEATER: DOLBY ATMOS
Surround sound is a must-have for audiophile and cinephiles alike, but for the most immersive audio experience possible, you have to go with Dolby Atmos for your home theater.
There are two key features that separate Dolby Atmos from other surround sound systems. First, Atmos systems include a pair of speakers that are either mounted in your ceiling or placed in such a way that they fire upward. This means you hear sound above you in addition to the front, side and (depending on your setup) behind you, adding a third dimension to your listening experience.
More importantly, Dolby Atmos frees audio from specific channels. By rendering each specific sound as an individual object, those sounds can be placed anywhere within that 3-D soundscape. Though the amount of Atmos-capable content is currently somewhat limited and the systems requite a special receiver to work, the result is an audio system that truly surrounds and immerses you like nothing else.
SPEAK UP!
If any of these high-end audio products sound like a good fit for your Naples, FL home, give Stereo Types a call. We would love to work with on creating a custom audio system. To learn more about our company and our services, call us at 239) 438-4500 or visit our website.