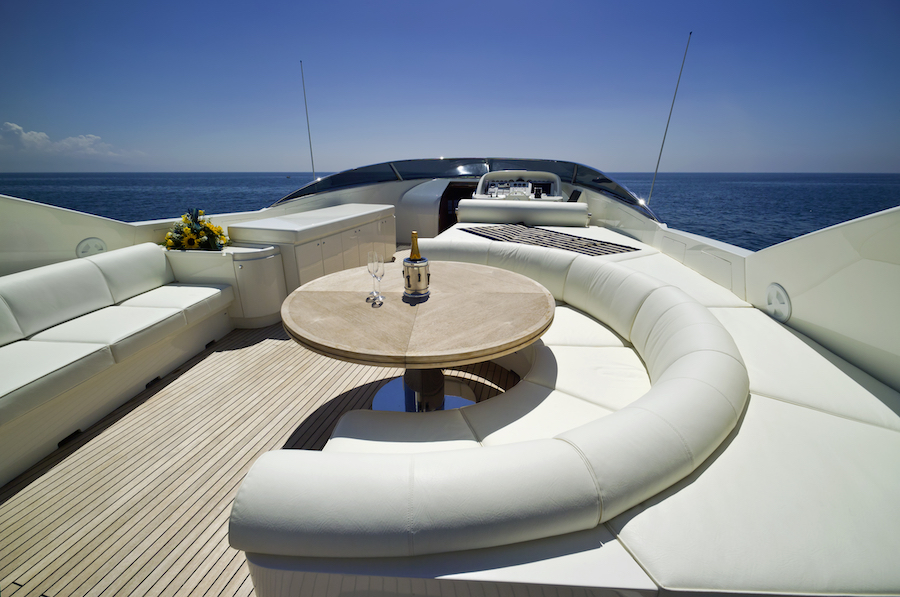 Only Choose Marine-Grade AV Solutions When Preparing to Set Sail
Yacht owners understand that sailing on the sea is a different way of life than living on land—it has a wholly different set of considerations. When you're enjoying entertainment on the water, there are some key things to remember to ensure your yacht AV systems will be smooth sailing throughout your trip.
Continue reading to explore the differences between standard and marine-grade AV systems for yachts, perfect for owners in Naples, FL, or anywhere along the East Coast.
Read more

: Explore AV Systems for Yachts Engineered for the Sea
SEE ALSO: Why You Should Use SoundWaves for Marine Growth Prevention
Built to Weather Any Storm
Unlike their land-based cousins, marine-grade AV solutions are designed and engineered to weather the unique challenges that open water conditions present. Harsh sunlight, salt air, high humidity, and constant motion are not conditions your average home theater system is made to withstand. But, for the tech-savvy mariner, these conditions are simply part of the experience.
StereoTypes understands this balance, so our AV solutions are more than just impressive tech: they're companions for your water-based adventures. Our AV systems for yachts deliver crisp, clear, and immersive entertainment experiences even in the most demanding conditions. We can accomplish this using innovative technology and smart design, ensuring your entertainment is never compromised.
Resilience Against Elements
A key feature that sets our AV solutions for yachts apart from everyday solutions is their resilience to salt air. This aspect of the sea is corrosive and notorious for eating away at lesser materials. But, our AV systems are built with the highest grade of salt-resistant materials that escape corrosion and maintain their quality performance and appearance for years to come.
Still, resilient equipment doesn't mean poor experience. You can enjoy sun-soaked afternoons on the gulf or ocean accompanied by your favorite playlist as if the band were aboard with you. Or, imagine a chilly evening anchored near the coast, watching your favorite film under the stars on a crystal-clear display. These experiences are made possible by our advanced AV solutions for yachts.
Always Moving
Your yacht isn't a static living room, so AV systems aboard must withstand constant movement. As your vessel dances with the waves, your AV system must keep in step. Our AV systems for yachts are designed with this in mind, offering structurally secure installations and smart technology that adapts to the yacht's movement. We will help ensure that your audio and video experiences aboard the yacht are smooth, no matter how the sea bounces you around.
As you can see, there are many benefits to investing in marine-grade AV solutions for yachts. While they are built to withstand even the harshest sea conditions, they can also deliver high-quality entertainment experiences. At StereoTypes, we understand how to give you the memorable moments you hope to enjoy aboard your yacht. Whether you're in Naples, FL, or anywhere along the East Coast, we have the expertise and know-how to keep your marine AV solutions working properly. Contact us at (239) 438-4500 or complete our online form to schedule a no-obligation consultation.