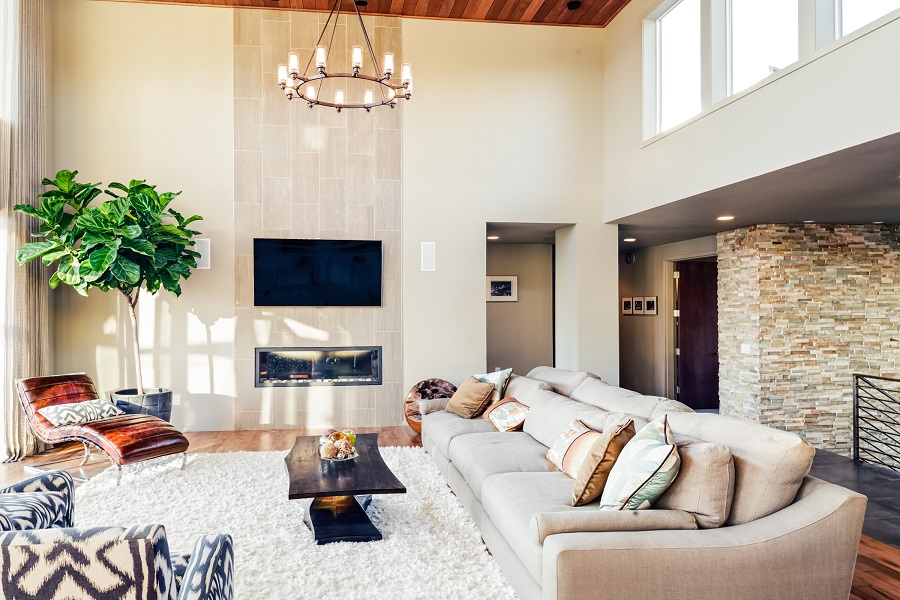 Experience A Personalized Ecosystem Built Around Your Needs and Desires
Your home is a reflection of you, from the decor and architecture to the landscaping. Therefore, the technology behind home automation systems should enhance your lifestyle, complementing your needs and desires.
Whether you are looking for the ultimate home entertainment experience, human-centric lighting, or improved wellness for the whole family, it starts with a conversation. At StereoTypes, we listen to your expectations and design an ecosystem that is fit to you.
Are you intrigued by the possibilities in Richmond, VA and throughout the east coast? Continue reading below to learn more.
See Also: Stay in the Fast Lane With a Professional Network Installation
Your Entertainment, Where You Want It 
The entertainment system is central to family life. It is where you gather news, escape into the fantasy of movies, and find inspiration through music.
Superior video and high-end audio need not be relegated to a single room. Whole-home audio and video offer you access to any media at the touch of a button or the sound of your voice. So, watch any source in any room at any time, enjoy multiple games on a single screen, or lose yourself in the latest drama.
Entertaining outdoors does not mean you have to leave your smart home luxuries behind. Enjoy a movie under the stars or add music to keep the energy up at a barbeque. Outdoor television monitors deliver ultra-bright 4K video day or night, in any weather. Revel in superior sound from landscape speakers that reproduce the smallest nuances while remaining out of sight.
Light Up Your Life 
The environment of your home is the most personal aspect. When you are comfortable and invigorated, anything is possible. A home automation system anticipates your lighting and temperature needs, keeping you healthier and happier.
Illumination affects your everyday activities, influencing how well you work and the quality of your sleep. A circadian-centric system complements and accents the use of natural sunlight, stimulating serotonin and vitamin D, giving you more focus and a better mood.
Window treatments complete a room; without them, the space feels unfinished and unwelcoming. More than a fit and finish for fashion, motorized window shades help manage the excess heat sunlight produces once trapped in your home. Blinds and sheers also minimize the damage UV rays can do to your fine furnishings and artwork.
A Home Suited to You 
A smart home gives you the freedom to live without constraints, allowing you to manage all these technology systems just the way you want. A house that conforms to your lifestyle and desires makes you happier, healthier, and more in tune with the world around you. Are you ready to make more of your home? Call us at (888) 217-9488 or fill out our contact form to get started. We look forward to hearing from you!