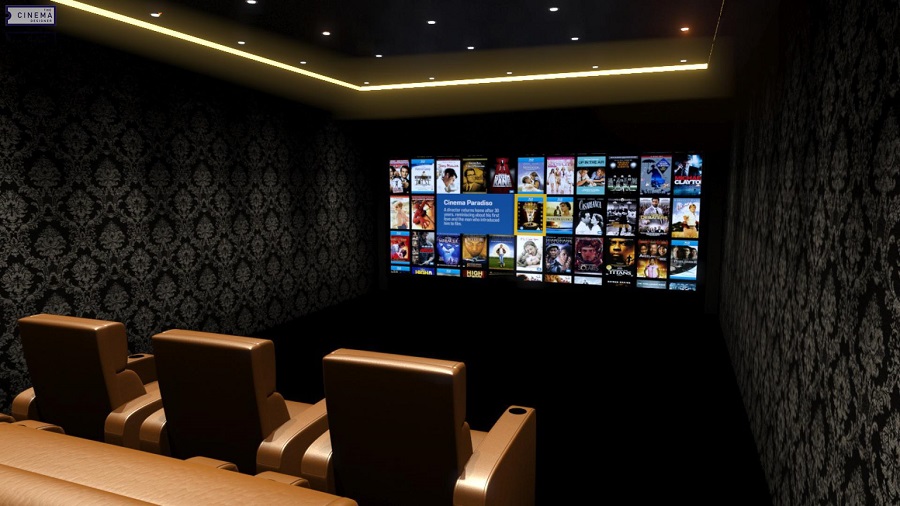 A Home Theatre Installation Exceeds Your Expectations Of What Watching A Film Can Be
Film has a transformative power not found in other art forms. If you are a fan of movies, you understand the close relationship between the medium and the venue you watch it in. The structure, design, and decor are orchestrated to build anticipation and excitement about the story unfolding before you.
Our home theater installations in Naples, FL, and throughout the East Coast from New York to Florida, incorporate technology that matches and often exceeds the quality of your local multiplex. The technology brings together light and sound to accentuate the drama on-screen, blurring the line between the two worlds.
Are you ready to explore the possibilities of an ultimate movie experience right in your own smart home? Read below to find out more.
See Also: Stay In The Fast Lane With A Professional Network Installation
The Room As A Component
The structure and build of the room you intend to use as a private cinema have an all-encompassing effect on the final results. While technology can compensate for some issues, it is best to get it right from the start. The room's shape, size, and materials used in constructing alter how you see the image and hear the audio.
Our HTA (Home Technology Association) certified staff work closely with your architects, designers, and contractors to resolve issues for a space that brings your movie place dreams to life. Whether you are looking to install on a yacht or your home, we can bring luxury and convenience to you.
The Image, Perfected
The on-screen image is the main focus of any home theater installation. All that happens in this room is centered on supporting the action and story that comes to life in front of you. The relationship between projector and screen is critical, determining the quality you see.
The projector is the heart of any theater, generating millions of true-to-life colors, stunning depth of field, and reality-bending details that modern films demand. Supporting 4K UHD (an incredible 3840 x 2160) is only just the start. Top-tier home projectors are capable of the professional movie house format of 4K DCI (a mind-blowing 4096 x 2160). DCI provides more than a higher resolution; it also allows you to view movies in the way the director and cinematographer intended. Enjoy beautiful wide-screen vistas unbound by the frames of a monitor or the black bars used by lower resolution projectors.
Immersed In Sound
A picture is worth a thousand words, or the saying goes, but it is the audio that makes a movie an immersive experience. Sound plays a critical part in how we navigate and negotiate the physical world. We rely on our perceptual hearing to understand how close those footsteps are or if a car approaches us from behind. Filmmakers use this inborn sense to manipulate our emotions and build anticipation.
Surround sound works by enveloping you in a multi-dimensional sound field, placing sound effects, audio cues, and music in ways that mimic our natural listening. The characters and supporting elements, to our subconscious, exist in a real space – making the on-screen action more riveting and engaging.
A Reserved Seat, Every Time
Are you ready for the ultimate movie experience where the best seat is reserved for you every time? Sit back as the lights dim and enjoy. Call us at (239) 438-4500 or fill out our contact form to schedule a no-obligation consultation. We look forward to working with you!