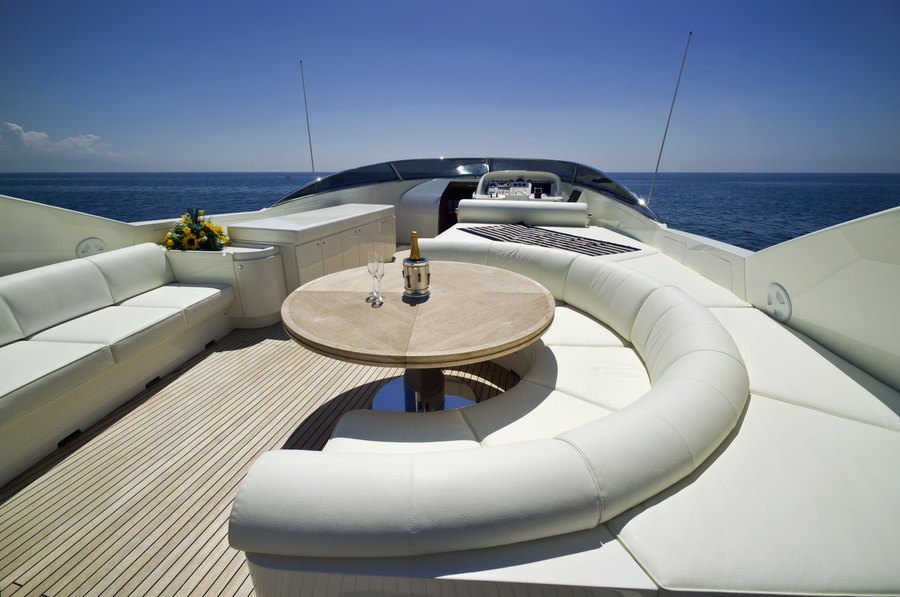 Keep Connected While Getting Away with A Network Designed For A Life At Sea
The ability to get away from the turmoil by casting off and getting out to sea is one of the great pleasures of owning a yacht. The sun, the smell of the salty air, and the wind through your hair while you sit on the stern deck provide a sense of tranquility.
Just because you are offshore does not mean you have to leave the luxuries of home back on land. Our entertainment, communications, and even navigation information increasingly come via the internet. Yacht Wi-Fi presents challenges not found on land. A reliable and safe system requires an understanding of how the technology performs at sea.
Are you ready to ensure access whether you are setting sail from anywhere on the east coast from New York to Boca Raton, Fl, and beyond? Read more below to find out how.
See Also: What Should You Include In Your Yacht Automation System?
Connected – At Home or Sea 
Connecting to the internet at home generally requires a simple hook up to your internet service provider (ISP) and Wi-Fi access points to distribute it to your devices. Access to your favorite platforms for movies and music is robust and consistent. A Yacht requires a flexible system that can accommodate the differences when you are moored, docked, or when land is out of sight.
Whatever the Weather or Location 
When you are docked, you may have access to landline link connections, or if you are moored out further marine wireless hotspots may furnish a link over the water. While these methods are somewhat reliable, they are often no more secure or robust than the local coffee shop. Cellular LTE services are a bit more private but can only reach about five to ten miles out.
A moving vessel, especially when out to sea, encounters conditions such as inclement weather and rocking waves. A constantly changing location can prove to be frustrating for a consistent connection. Uninterrupted streaming requires installing a system with multiple technologies that ensure session persistence and intelligent failover switching. Utilizing durable satellite domes that are watertight and impervious to salt with gyroscopic technology keeps you connected in extreme nautical conditions.
Stream to Your Hearts Content 
Maintaining a consistent ISP stream is one factor; once you have a signal, you need to distribute it to all the devices on board. Your home network is designed to maximize bandwidth delivery to each device, avoiding dropout issues. The same considerations apply to your yacht. We provide you with the same robust and secure Wi-Fi network inside the craft as we do in your home. You and your guests can stream high-definition video and audiophile music without losing connection or implementing complicated sign-on procedures.
Connect with Us 
We offer yacht automation services across the East Coast, from New York to Florida. Contact us by giving us a call at (888) 217-9488 or filling out our online contact form to schedule a no-obligation consultation. We look forward to serving you!