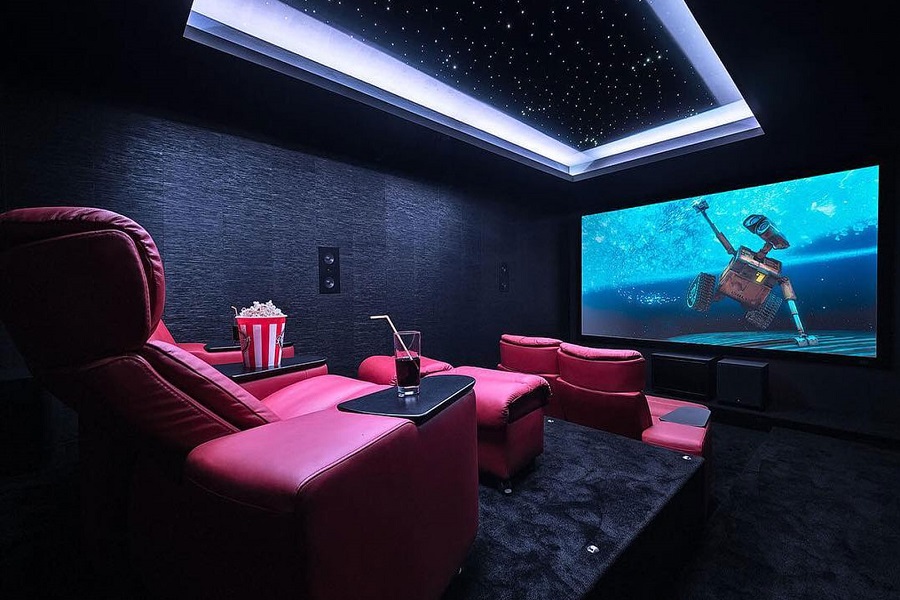 Revel in the Stunning Sound and Superior Image in Your Ultimate Private Cinema.
Films are considered by many to be perfect art by combining elements of light, sculpture, painting, and literature. The format connects directly with nearly all of our senses or subtly by stirring subconscious memories with sound and images.
Movies carry significant cultural importance, and the medium continues to be the primary form of entertainment for over 100 years. A home theater enhances this experience by creating deeply personal moments. The technology and designs combine the excitement and intensity of a commercial theater with the creature comforts of your house.
At StereoTypes, we focus on offering you luxury technologies across the east coast from Florida to New York that elevates your lifestyle. Continue reading below to learn how you can enjoy the best home theater systems in your Richmond, VA smart home.
See Also: Transform Your Backyard Into Your Favorite Room
Best Seat in The House
When entering a theater, where do you prefer to sit? Do you want to completely feel the power of the image and head straight for the front row, or do you like to sit back, allowing you some objective distance from the story?
Regardless, you should have a seat that creates an ideal environment. Customized theater seating offers luxury and convenience with plush cushions, whisper-quiet reclining, and the perfect places for your snacks and devices. So, from snuggling under blankets with the kids to sitting alone as the lights dim, the best seat in the house is yours.
A Space Suited to You
Creating the perfect space for movies requires balancing the right projector and screen suited to the room's size. Projection screens come in various formats, including embedded glass beads for increasing the reflected brightness and focus for more intimate spaces. Larger rooms benefit from screens that distribute light evenly, creating a more even image and avoiding hotspots.
Projectors are the heart of any home theater. The units generate superior depth of field and true-to-life colors, blurring the line between fantasy and reality. We offer various projector options that fit any situation and environment, from standard projectors to full-blown professional cinema-quality units.
Satisfyingly Stellar Sound
Settling for less than stellar audio should never be an option. In order to feel the full range of emotions and excitement, your speakers must be able to reproduce the subtle nuances, thunderous rumbles, and everything in-between.
The exemplary crafted cabinets surround you in soundscapes that transport and place you right in the middle of the action. Enjoy immersive high-fidelity whether you are watching the latest action movie or a recently restored concert film.
Built Just for You
Every home theater is built to meet your desire for the ultimate movie experience. Are you looking to make the most of every moment? Call us at (888) 217-9488 or fill out our Contact Form to start the conversation. We look forward to working with you!